Blockchain is increasingly used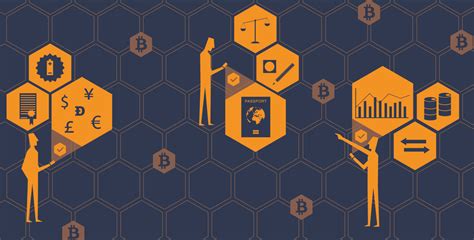 In the past few years, many companies have been looking for ways to implement blockchain technology. Since the ways of applying this technology is constantly growing.
In this article, we will give some examples when companies introduce this technology.
DXC Technology
In June, DXC Technology acquired Luxoft, a digital transformation consulting company. In order to help her create blockchain solutions for solving common business problems.
One of the directions is to develop proposals for a South African bank on a digital banking service for customers who are highly dependent on cash. It was supposed to comply with KYC standards, which include identification of customers in order to avoid fraud. Using blockchain technology allows customers to perform checks at bank kiosks. Thus, this approach has been introduced including in Vietnam, Bangalore, Chennai, Manila and Sydney.
Elevate
Elevate Law Firm has introduced signature capabilities in its contract management process. Based on Integra Ledger, a blockchain law firm. A system called Cael Contracts provides central secure storage. A repository in which contracts can be sent for signature and return. This repository acts as a single source of truth for all parties.
EY Tesseract
The EY blockchain platform for the mobile communications sector, dubbed Tesseract. This platform was launched as a pilot project in 2017 in order to allow the parties to drive and jointly own autonomous vehicles. The launch of the system is scheduled for November 1.
In addition, the platform is intended for use by city and infrastructure providers, mobile companies and equipment manufacturers. Each party has equal access to the use of autonomous car or commercial vehicle sharing services through an Ethereum-enabled platform. Which allows users to share information and maintenance costs based on individual use.
Medicalchain
Patients can upload complete medical records to Medicalchain's Hyperledger Fabric blockchain. That allows them to access their health history for use with new doctors or while traveling.
Also, the next step at the end of 2019 will be implemented in 30 British practices with more than 250,000 patients. It will be used to ensure that doctors have complete patient information to prevent misdiagnosis or abuse of prescriptions by patients. Medicalchain also joined the Mayo Clinic, an American medical research group. In order to use anonymous medical records of patients for medical research and updating historical research.