NiceHash Miner Legacy Fork Fix v9.3 CryptoNight V8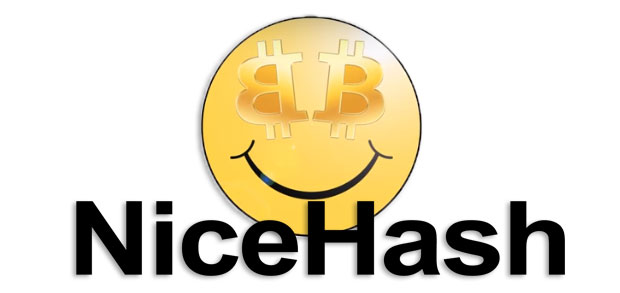 ---
NiceHash Miner Legacy Fork Fix 9.3 Miner Legacy Fork Fix (for NiceHash) is a fork of NiceHash Miner Legacy. This version is intended for experienced miners who want the quickest updates and highest hashrates!
NiceHash Miner Legacy
Introduction
NiceHash Miner Legacy is a continuation of NiceHash Miner v1. This version is intended for experienced miners who want the quickest updates and highest hashrates, and are okay with some customization of the software and antivirus. If you are new to mining, please check out the new NiceHash Miner v2 for a simpler start at earning Bitcoins with your idle GPU & CPU.
Please follow us on Twitter @NiceHashMining for updates on new versions and other important information.
What are the benefits?
NiceHash Miner Legacy is an advanced auto-miner that supports the latest algorithms and miners. No need to go through tons of configuration files, various mining software versions, configuration tuning or cryptocurrency coins market analysis. Auto-tuning for best performance and efficiency, automatic selection and runtime automatic switching to most profitable cryptocurrency algorithm are all integrated into NiceHash Miner Legacy and will enable you seamless, joyful and profitable mining experience.
Features
Easy one-click CPU mining for CPUs that support at least SSE2 (only works on Windows x64).
Easy one-click GPU mining for NVIDIA GPUs using microarchitecture (compute capability) SM 2.1/3.x/5.x/6.x.
Easy one-click GPU mining for AMD GPUs using any AMD GPU devices that supports OpenCL.
Support for multiple CPUs on multiple NUMAs with affinity adjustments to maximize mining speed.
Integrated support for Simple Multi-Algorithm. Always mine most profitable algorithm.
Integrated benchmarking tool. Run it only once before you start mining and after every hardware/driver/software upgrade.
Optimized algorithms for AVX2 and AVX (CPU mining).
Watch-feature – automatically restart miner if crashed or hanged.
Display current rate and your balance in real time.
Auto update notifications.
Much more…
Requirements
Windows 7 or newer operating system 64-bit
For CPU mining a modern CPU with SSE2 support
For AMD mining any AMD GPU with OpenCL support
For NVIDIA mining any NVIDIA GPU with Compute capability (SM) 2.1 or newer
up-to-date drivers for all GPUs
Reliable internet connectivity
Personal Bitcoin wallet: https://www.nicehash.com/index.jsp?p=faq#faqs15
How to get&run it?
All you have to do is download, extract and run the miner (no installation needed), choose the server location that is the closest to your location, run built-in benchmark and enter your Bitcoin wallet address where you want to get your coins sent at – and you are ready to start mining and maximizing your profit.
Note: .NET Framework 2.0 or higher and Microsoft Visual C++ Redistributable 2013 is required. No additional installations should be needed if you use Windows 7 or later. However, if you encounter any issues when starting application (application would fail to start or errors/warnings about missing DLL files are displayed) you should download and install Microsoft .NET Framework 2.0 and Microsoft Visual C++ Redistributable 2013 (vcredist_x64.exe) (after installation a reboot might be required).
Detailed instructions:
WARNING: Due to specific requirements of the supporting back-end program "sgminer", you can not run NiceHash Miner Legacy through Windows RDP (Remote Desktop Protocol) if you are using AMD GPUs. If you still wish to use remote access to your computer while running NiceHash Miner Legacy we suggest you to use TeamViewer: https://www.teamviewer.com.
Where is the profit coming from?
As a back-end NiceHash Miner Legacy relies on the NiceHash.com service. By running NiceHash Miner Legacy you're essentially selling the hashing power of your CPUs & GPUs to hashing power buyers. Those are using the hashing power to mine various cryptocurrency coins and support decentralized blockchain networks – similar to cloud computing – only that by running NiceHash Miner Legacy you're actually being a provider for the cryptocurrency mining hashing power. You are being part of a global compute power network, empowering decentralized digital currencies.
How to run NiceHash Miner Legacy only when profitability is high enough?
Profitability of mining can go up and down that may be unprofitable to mine especially places with high electricity cost. By using the "MinimumProfit" settings, NiceHashMinerLegacy will stop mining if the current profits are below the minimum amount (in USD). This will help you mine during "profitable" times only.
Additional options
Click 'Settings' button. NiceHash Miner Legacy will be relaunched with the ability to modify configs. Alternatively, you can manually modify \configs\General.json for general settings and \configs\benchmark_XXX.json (XXX is your device UUID) files for device benchmark settings (close NiceHash Miner Legacy first).
Changes:
Added algorithm CryptoNightV8
Updated Miner Cast XMR to version v1.5.0
Updated miner XMR-Stak to version 2.5.0
The new edition of NiceHash Miner Legacy is available for download at:
Other versions miner:
Полный список доступных версий:
Read more articles about cryptocurrencies and mining at CRAZY-MINING.ORG

Do you like to read similar articles about cryptocurrencies and mining, do you want to support me as an author or ask questions? Be the first to know the news, subscribe to my telegram channel CRYPTO WIKIES