NiceHash Miner 2.0.2.8 (CryptoNightV8) DOWNLOAD

The new edition of NiceHash Miner Legacy is available for download at:
DOWNLOAD NiceHash Miner 2.0.2.8
MEGA: DOWNLOAD NiceHash Miner 2.0.2.8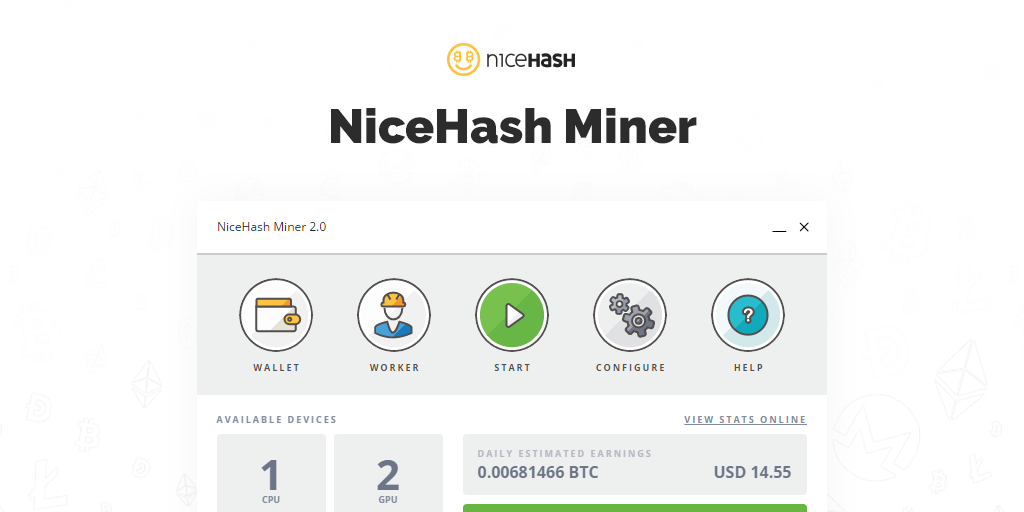 NOTE. NHML is not yet fully compatible with the new AMD Adrenalin (17.12.1+) drivers. See here for more information on how this will affect the use of
Changes 2.0.2.8:
Updated ClaymoreDual to version 10.3
Updated ClaymoreCryptoNote to version 11.2
Added workaround for users of AMD Adrenalin drivers
Added the exchange rate tooltip (hover the mouse over the bottom panel on the main page)
CryptoNightV8 support
This version is intended for experienced miners. If you are new to NiceHash or development in general, it is recommended to try NiceHash Miner 2. NHML components may be marked with antivirus software. Users should be comfortable managing AV / Firewall exceptions.
Check out the wiki for instructions on getting started, updating, troubleshooting, and more.
If benchmarking fails, try running Precise or manual benchmarking.
If autodownload fails, manually load the bin folders and unzip them into the directory:
If you see any problems or bugs, we recommend that you update your AMD drivers first.
Other versions NiceHash Miner:
Recommended Related Articles: