Emerald Wallet: Download ETH/ETC/ERC20 Desktop Wallet for Windows

---
Emerald is a free, open source, multi-platform desktop cryptocurrency wallet that supports Ethereum, Ethereum Classic, and ERC-20 tokens.
GitHub: https://github.com/emeraldpay/emerald-wallet/releases
Features:
Windows, macOS and Linux
Ethereum, Ethereum Classic, Tether and Dai
Imports Private Key from JSON or Raw Hex
Supports Mnemonic Phrase (BIP-39) and HD Accounts (BIP-32)
Supports Hardware Wallets, Ledger Nano S and Nano X
Doesn't require a local full node
Benefits of Emerald wallet:
Full Node – Automatically connects to a full host running on the local machine
Light Node – when a complete host is not possible, it uses the secure endpoint provided by our servers. All private keys are stored on the local machine.
Hardware Wallets – supports hardware wallets, such as Ledger Nano, to ensure the security of private keys. It is recommended to use Ledger Nano S;
ERC-20 Tokens – supports the main ERC-20 tokens out of the box, and the user can enable support for any ERC-20 compatible token in the wallet by specifying the address;
Secure Key Storage = stores all private keys either in local secure storage. Private keys are encrypted and are not transferred to another node, even when using light mode;
Multiplatform – compatible with major operating systems, and builds for Windows, Macos, and Linux are provided for download.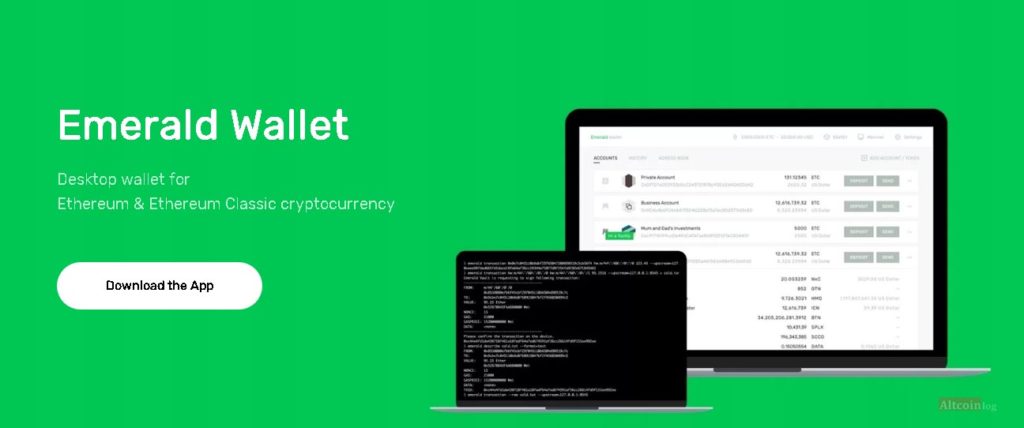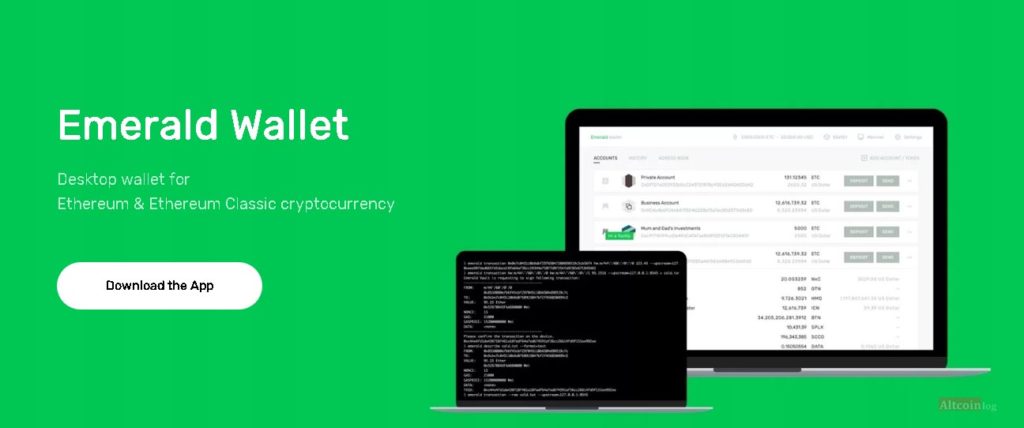 Be the first to know the news, read more about cryptocurrencies and mining on CRAZY-MINING.ORG. You enjoy reading articles like this and want to support me as an author, then subscribe to our Telegram channel https://t.me/cryptomineg
Recommended Related Articles:
Top 8 best mobile wallets for storing Bitcoin (cryptocurrency): iOS, Android. In this article, we will tell you about the best mobile wallets (IOS, Android) for storing cryptocurrencies (Bitcoin). This article looked at options for just about every need a mobile wallet user might have, including multiple coin or BTC-only wallets, wallets that use convenience instead of security and vice versa, and provided the best options for different categories of users.

Vertcoin is a fork of bitcoin designed to counter the monopolization of mining. According to the company's website, "Vertcoin is a decentralized currency owned by its users," the cryptocurrency Vertcoin is a fork of bitcoin designed to counter the monopolization of mining.

Raptoreum crypto project (RTM) has been in development for quite some time and just recently officially launched its mainnet. The goal of Raptoreum is to create a fast and secure cryptocurrency that anyone can easily use, but even more important is to create an easy-to-use asset platform that allows anyone to tokenize anything (tokens that are not fungible) in just a few clicks. RTM supports POW mining using a custom algorithm called Ghostrider, currently only on processors as well as smartnodes. The Ghostrider algorithm is a combination of algorithms from the X16R and CryptoNight families, cycling in random and not-so-random patterns used to achieve consensus on the coin generation and transaction chain. Although the Ghostride algorithm currently runs only on CPUs, a transition to GPU mining is very likely in the not-too-distant future.
This post is also available in:

Русский