Electrum – Lightweight Desktop BTC wallet [Overview, Installation, Download]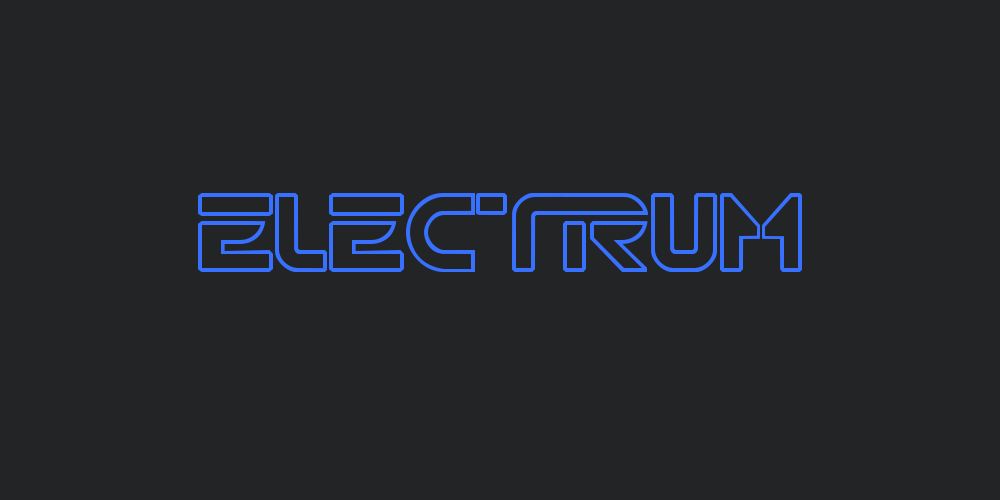 ---
Electrum Wallet – is a lightweight digital wallet for bitcoins. Its main feature is speed, appropriation, low resource use and simplicity. It starts instantly, as it works in conjunction with high-performance servers that handle the most complex tasks of the Bitcoin system.
Due to the fact that Electrum uses the method of simple payment verification (SPV), the application can remain easy. The SPV client does not need to download a complete transaction chain. He only needs to download block headers, which are much smaller than full blocks. Which makes it much faster and more convenient to conduct operations with cryptocurrency.
Electrum has various user interfaces: it can be installed on mobile devices, on the desktop or using the command line. Electrum supports hardware wallets: Ledger, Trezor, Keepkey.
This wallet has its own portable version, which makes Electrum a hardware wallet. The password and other protection applications are transferred to a regular flash drive, where they are stored remotely from the computer. When there is a need to send a transfer, a USB flash drive is simple enough to connect to a PC.
Benefits and opportunities of Electrum Wallet:
The Electrum features that distinguish it from its analogues can be considered the following advantages:
Change Adress.
When sending fewer cryptocurrencies than there are on the account, the so-called "change" tends to form – the remainder of the cryptocurrency that is returned to the user's account. In Electrum, thanks to the "Change Adress" function, it does not return to the previous wallet address, but to the newly created one. This is done to increase anonymity: if someone wants to track the user's operations, he will not understand which part of the payment was returned to the owner in the form of change and which was the real payment. The function can be turned off if it confuses the owner himself, if he cannot understand where the rest of the coins went, and if he has nothing to hide.
The ability to independently set a commission.
Setting the network commission yourself is worth mentioning, as it is an important parameter for many cryptocurrency users.
Ability to use under the TOR network.
Appears when the Tor client is installed on the device and connected to the Tor network. For use, you need to specify in the settings that you need to "use Tor and / or a proxy server."
Pay to Many.
It provides the ability to send payments in different amounts to several recipients at the same time, which saves time, and when the memo is busy, sometimes it reduces the commission due to the choice of a good moment of sending.
Multilingualism.
In addition to the Anglican language, Electrum supports Russian and other common languages.
The ability to use plugins.
Allows you to install third-party applications with which you can track exchange rates, monitor exchanges and so on. It is recommended to use with caution, as third-party plugins are not always reliable.
Manual server selection.
Allows you to independently choose the server through which Electrum will connect to the network. Useful for users who are confident in the speed of specific servers.
Ability to select a network connection – manually or automatically. Useful when you plan to use Electrum on someone else's computer, on a USB flash drive or on an untrusted network.
Export History.
Allows you to export the history of transactions, saving it in case, for example, if the wallet is deleted.
What cryptocurrencies does Electrum support
First of all, the Electrum wallet is designed to store Bitcoin and Dash cryptocurrencies, but it has a relative multicurrency, since various versions of storages are created on the basis of the source code by crypto enthusiasts.
Electrum wallets for different cryptocurrencies have independent settings and are not interconnected:
Electrum Wallet for Bitcoin
Electrum Dash
Electrum-LTC (Litecoin)
Verge Electrum (XVG)
and many others.
How to install an Electrum wallet (using the example of a bitcoin wallet)
Step 1. Download the correct version for your operating system.
Step 2. Run the program and in the window that opens, come up with a name for your wallet:
Step 3. Indicate what action should be performed:
create a standard wallet;
associate a wallet with 2FA;
bind multicurrency storage;
import the address of a bitcoin wallet or private keys.
Choose "Standard wallet".
Step 4. Create a secret Seed phrase, which will be needed to restore access to the wallet if necessary.
Step 5. Now you need to select the type of storage. It's better to choose Segwit, as this wallet option has several advantages: it is completely free and has limited transactional paid programs.
At step 6, a secret phrase will be generated from 12 unrelated words, which must be carefully and responsibly kept in a safe place. You can print it, copy it or take a picture. It is important that no one can use it without your knowledge.
To proceed to the next step, you will need to enter this Seed phrase correctly.
Step 7. To protect yourself from malware and unauthorized access, you need to encrypt your wallet with a strong password.
Step 8. After installation, it is recommended to export your private keys for secure storage. Your secret key is your access to cash and all bitcoin transactions. Never give these keys away and keep them as safe as possible. Private keys can be exported through Wallet -> Private keys -> Export.
That's all – now your wallet is created and ready to use.
How to use Electrum wallet
The wallet interface looks like this:
It has four tabs:
story;
send;
get;
addresses.
Storage management is quite simple and intuitive.
In the "History" tab displays all the transactions of this wallet.
On the "Send" tab, you can create outgoing transactions with bitcoins and determine the size of commission payments.
On the "Receive" tab, you can request a payment with a QR code for payment.
The "Addresses" tab displays all the bitcoin addresses that are associated with the storage.
How to regain access to the wallet
If for some reason you have lost access to your repository (forgot your password, stolen gadget, broken software client, etc.), you You can easily restore it. For this you need Secret Seed phrase that you saved in step 6 of the installation.
Run the program file. As you can see, Electrum supports various types of wallets. You need to choose the same type the wallet that you are recovering is "standard purse".
At the next stage, Electrum will ask you to choose where the wallet's secret will be. Select "I already have a seed."
Then enter your seed words:
When you enter the correct seed words, the next button will become active, and you can proceed to the next step.
Note. If the seed words are taken from another a wallet such as blockchain.info or Mycelium wallet, you need press "Options" and check bip39. If your seed words are taken from bip39 wallet (i.e. not Electrum), you will be shown this window below. Just leave the default value (m / 44 '/ 0' / 0 ') unchanged and click Next.
Now Electrum asks you to enter a password to protect your file. wallet. This action is optional but highly recommended.
Conclusion
Electrum – is a very reliable, well-protected option for storing bitcoins. There are several versions of the wallet for other cryptocurrencies, the official ones are only Bitcoin-Electrum, Dash-Electrum and Verge-Electrum.
It is quite popular among users. It is easy to install and very simple to manage. Electrum combines all the advantages of cold storage of cryptocurrencies with ease of use online. The application does not burden itself with a heavy blockchain, but refers to it only to update information.
Here are the main benefits of using an Electrum wallet:
all private keys of the vault are located remotely from the server and are never transferred to third parties;
the application is lightweight and does not take up much space on your device;
a project that can run on various operating systems (Windows, Linux, OSX, Android) and supports integration with hardware wallets (Trezor, Ledger, KeepKey);
the wallet has a high degree of security and an acceptable level of anonymity;
the ability to create highly secure wallets using the TrustedCoin service (2FA, multi-signature).
Among the disadvantages of Electrum are the following:
Paid sets of one-time passwords for the two-factor authentication function (in terms of translation it turns out somewhere around 0.00005-0.0001 BTC for each confirmation);
Transaction status is not always updated quickly.
GitHub: DOWNLOAD Electrum Wallet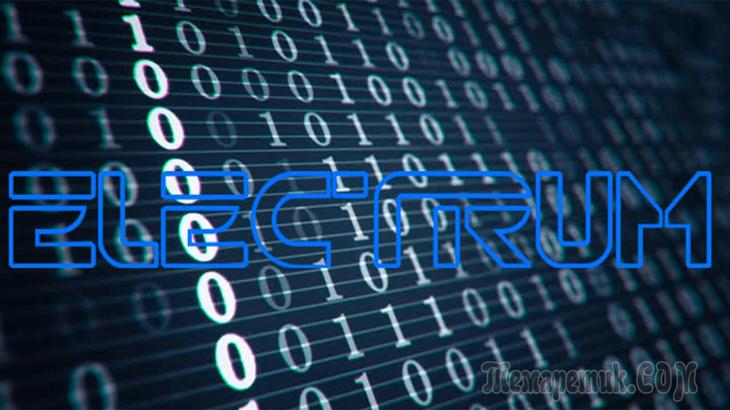 Recommended Related Articles: