WildRigMulti 0.36.6 – How to start mining NEXA on GPU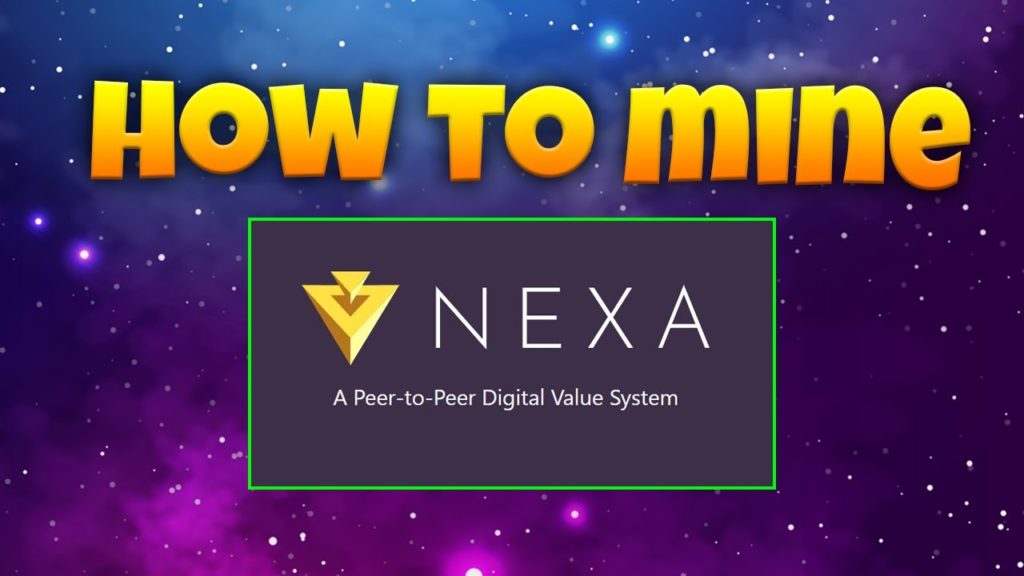 ---
WildRig Multi 0.36.6 now with faster NEXA performance and lower fees
Cryptocurrency mining is a costly, energy-intensive process with diminishing returns. AMD and NVIDIA GPUs have limited hash rates that still fail to maximize returns. Without a reliable and powerful client, miners cannot maximize the return on their investment, leaving them in a constant state of financial uncertainty and frustration. WildRig Multi 0.36.6 is ready to turn things around! This new beta version offers an improved nexapow hash rate of up to 8% for NVIDIA GPUs and a much lower 2% development fee for nexapow mining, giving miners the opportunity to increase their profitability while reducing costs! Try it now and start earning more with WildRig Multi!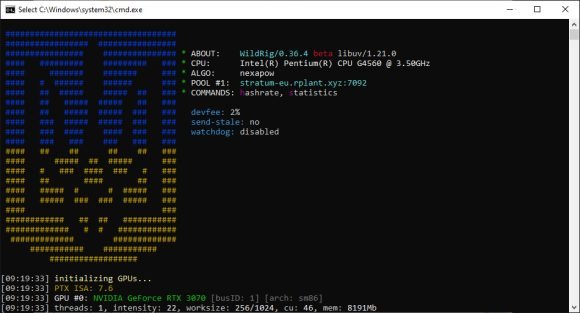 Update : The new WildRig Multi 0.35.1 beta 2 miner is now available with support for AMD GPU mining and up to 20% better hash rate for Nvidia GPUs, so if you are mining NEXA or planning to do so, you should get updated miner.
Update 2 : WildRig Multi 0.35.3 beta miner is out with improved NEXAPOW up to 40% depending on GPU!
Note that BzMiner currently only supports NEXA mining on Nvidia GPUs, while WildRig Multi works on AMD GPUs as well, so AMD users don't have a choice yet which mining software to use.
Now that WildRig Multi is not the only GPU mining software that supports NEXA mining, with the recent addition of nexapow mining to the latest version of BzMiner (Nvidia only for now), we have a new beta release of WildRig Multi 0.36.6 with improved hashrate nexapow up to 8% for NVIDIA GPUs, a slightly improved nexapow for AMD GPUs, and a much smaller 2% devfee for nexapow mining.
With this update, WildRig Multi almost managed to catch up in performance to what BzMiner currently offers in terms of hashrate, although even with 2% miner fee compared to 3% for the slightly faster BzMiner, WildRig Multi is still a bit slower.
NEXA is another interesting GPU mining crypto project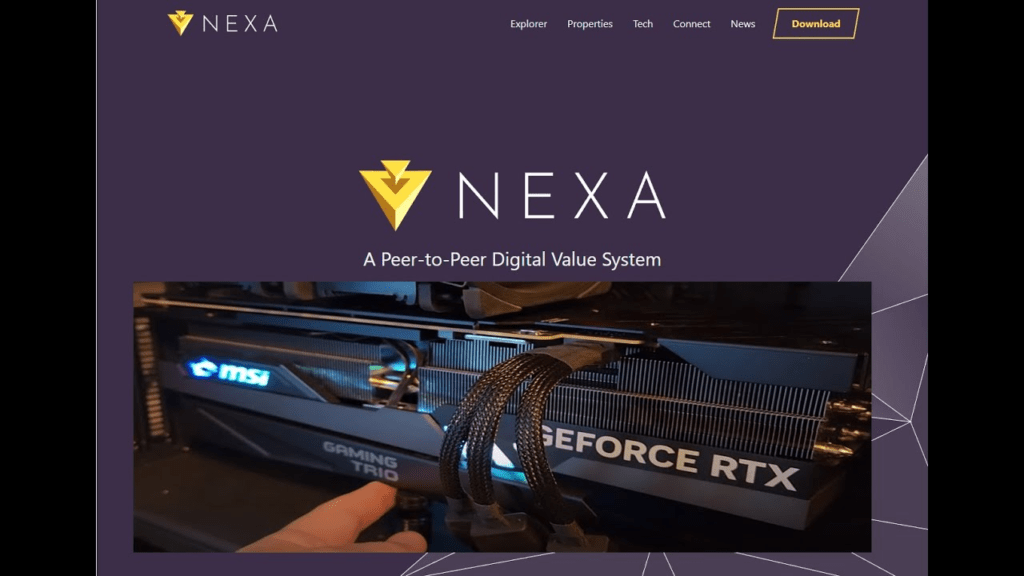 Mining is becoming increasingly competitive as miners compete for higher performance and lower fees. As a result, it can be difficult to find mining that will still be profitable.
However, competition is a good thing as miners get higher performance and lower fees, which makes NEXA mining more attractive, especially if it maintains high mining profitability.
NEXA Mining is the perfect solution for those looking for low fees, high performance and maximum mining profitability. With NEXA Mining, you don't have to worry about competing with other miners or missing out on rewards – just set up your operation and reap the rewards! Start saving money while enjoying higher performance and greater rewards today.
So if you are mining NEXA on AMD GPUs make sure to update WildRig Multi to the latest version and Nvidia users might want to compare the performance of WildRig Multi and BzMiner for mining NEXA and with BzMiner you can also try dual mining NEXA and ZIL to get additional profit, which is not yet available in WildRig Multi.
Another new and exciting development regarding NEXA mining is the addition of NEXA to one of our favorite mining pools, namely WoolyPooly .com. In addition to supporting NEXA mining on WoolyPooly, the pool has announced its immediate plans to reduce the number of block confirmations so that you can enjoy faster payouts than the usual 5 or more days of waiting for mined coins (5000 block confirmations).
Lately we have seen a lot of new interesting and promising Tier 1 crypto projects to be mined and also some not as usual, but after the transition of Ethereum to PoS, GPU crypto miners are eagerly looking for new interesting and profitable projects. to indicate their hashrate in . NEXA is another one of those promising new crypto projects that can be mined with GPUs that we want to bring to your attention. It was launched a couple of months ago but has largely gone unnoticed until recently. Initially, NEXA could only be mined on the CPU, but mining on the GPU was launched quite recently, which greatly increased the growing interest in the project. NEXA uses its own mining algorithm, which is also GPU intensive. This means that more powerful graphics cards will have faster hash rates and memory can be locked down to reduce power consumption. It is interesting to note that the project has a very high total coin supply of 21 trillion, yes that is a LOT of zeros with a block time of 2 minutes and a block reward of 10 million NEXA coins… besides this concern, it is definitely worth checking it out. and mining some coins.
Until yesterday, NEXA had to mine on the official Pool137 with the official nxminer (only available for Linux) , but now there is also WildRig Multi beta miner with support for the affordable nexapow algorithm (with a 5% development fee). however) for both Windows and Linux miners (only for Nvidia GPUs for now, AMD support coming soon). You can also mine NEXA on the Rplant pool, however keep in mind that the pool currently has a requirement of 5000 block confirmations for mined blocks, which means you can wait up to a week for your mined coins to be available. Trading NEXA coins is also already possible on the exchange with Exbitron. Coin support and availability of several trading pairs for NEXA – NEXA / EXTO, NEXA / BCH and NEXA / USDT. At the moment mining profitability is insane at the current NEXA price, however the catch is that the coins you are currently mining will be released from the trading pool in about 5 days!
Read more articles about cryptocurrencies and mining at CRAZY-MINING.ORG

Do you like to read similar articles about cryptocurrencies and mining, do you want to support me as an author or ask questions? Be the first to know the news, subscribe to my telegram channel CRYPTO WIKIES