WildRig Multi 0.20.6: Download AMD GPU Miner with Sha256csm support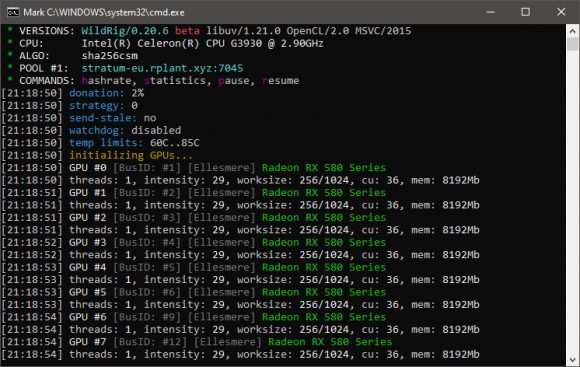 GitHub: DOWNLOAD WildRig-MULTI v0.20.6
WildRig Multi 0.20.6 added support for the Sha256csm algorithm used in the BitcoinFlex (BCX) and Consortium (CSM) crypto projects. Several previous versions have focused on adding support for the X17r algorithm. If you haven't updated the miner for a while, you can check out the Unknown Fair Object (UFO), which uses this particular algorithm, which seems like an Asian cryptographic project.
added sha256csm (BitcoinFlex, Consortium)

v0.20.6
The latest version of WildRig Multi is currently available for Windows, Ubuntu Linux, and HiveOS as a binary file with a closed source code and a built-in development board of 2% by default, although it can be reduced. The wildkeccak algorithm has a fixed development fee of 2% without the possibility of user change.
Recommended New Articles: