CCMiner: profitable mining coins on Nvidia GPU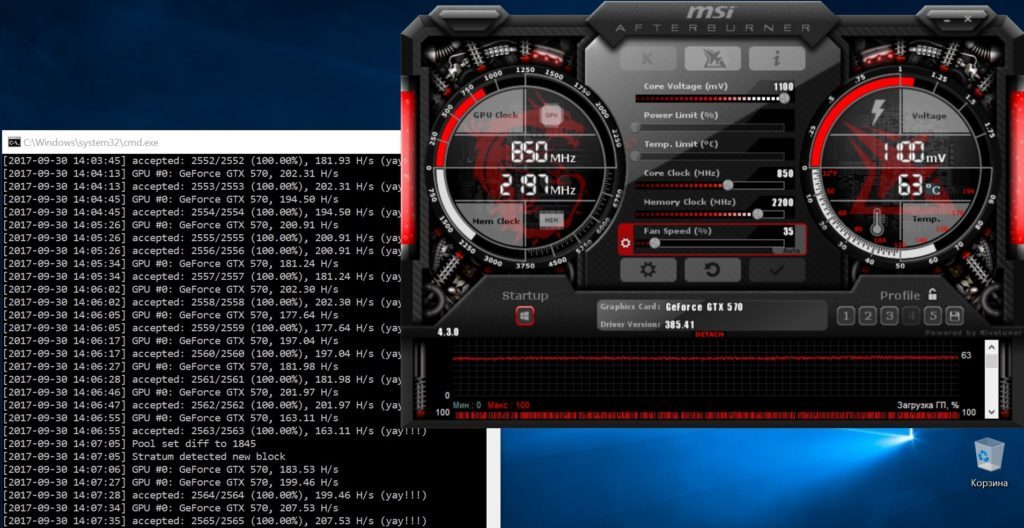 GitHub: DOWNLOAD CCMINER
Ccminer: mining profitable coins on Nvidia. Produces: Verge, Bitcore, Monacoin, Galact EN m Gabyte, Vivo, Innova, Vertcoin, Feathercoin, Trezarcoin, Phoenixcoin, Luxcoin, GroestlCoin and other coins.

This miner is used primarily for coin mining on algorithms such as Lyra2REv2, NeoScrypt, TimeTravel10, Groestl.
Ccminer (Nvidia GPU Miner)
Performance (overclocking):
On an NVIDIA GTX 1080 TI
Lyra2REv2-70 000 kH / s
NeoScrypt-1560 kH / s
Travel time from 10 to 28 MH / s
Groestl-68 MH / s
Setting
In order to mine cryptocurrency with this program, you need to configure the bat files (files ending in ".bat") with the coins you want to mine.
Quick start
step 1 download the program (archive)
step 2 unzip the archive to any convenient location
step 3 create bat files or edit ready-made ones
Let's look at the step-by-step configuration of the program.
The mining of any coins takes place through a batch script file that has permission."bat". It is edited by any text editor.
Create. bat file can be independently. To do this, right-click anywhere on the PC (desktop, folder with files, etc.), then select "text document" and "change the resolution of this file" with".txt "on".bat". After that, you can right-click on it, click "edit" and enter the necessary commands.
Example of setting the batch file
As an example, consider a ready-made, customized batch file, correctly configured for the extraction of Bitcore coins on a rare algorithm TimeTravel10.

the name of the program, which will be run for the extraction of coins, leave as is
the name of the algorithm. For Bitcore, leave the value "bitcore". If you want to mine coins on other algorithms, you will need to substitute the desired coin algorithm instead. For example, to mine Verge you need to specify " lyra2v2″
pool server. The value necessarily.
the port of Pula
name and password of your worker (if it is not on the pool-you need to specify the number of the digital wallet)
symbol (coin token). Mandatory parameter, if you do not specify, many pools do not understand what kind of coin you want to mine
This is where the basic setup for bitcore can be completed. Double-clicking on the miner folder to start the bitcore-suprnova-cc miner file.bat you will start the process of mining this cryptocurrency.
Advanced settings options
- tlimit=85 allows you to specify the temperature limit.

- plimit=180W allows you to set a power limit.

-P, —protocol-dump allows you to record the event log.

- max-temp=N - start mining only if the temperature is less than the specified value.


Recommended Related Articles: