Algorand ready to explode – should we buy ALGO in 2022?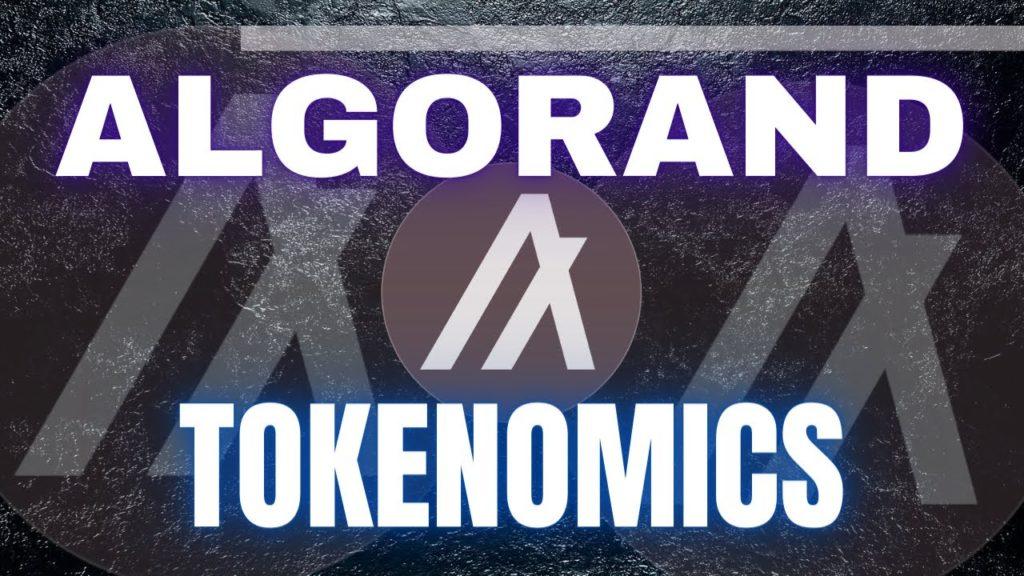 Algorand has a dedicated and secure protocol from competitors, so institutional investors will prefer ALGO in 2022.
As 2021 drew to a close, we began to identify cryptocurrencies that might emerge in 2022. So far we have had a rough start to this year, including today, but one such name that has generated serious speculation is Algorand, and you know what the reasons are obvious. First of all, ALGO's own token performance has already increased over 200% over the last year, and yes, again, we're having a bit of a rough day in the markets right now with respect to bitcoins, but if in doubt, zoom out. We're looking at a 24-hour chart here, but if you look at the last 365 days, you'll see that ALGO's performance is much better. Another important reason is the total value locked in Algorand DeFi protocols, which as a TVL metric has also grown over 2000% since June 2021 alone.
This ratio of market capitalization to TVL for a coin must be below one for it to be undervalued, but for ALGO it is actually quite high.
So, why do we think ALGO has a chance to break through in 2022? What is currently brewing that could ultimately be the catalyst for a positive price move? And what is our price forecast specifically for ALGO, we'll look at it at the end of this post, as well as answer all your other questions.
What is Algorand ALGO?
So, why do we think ALGO has a chance to break into As we mentioned a minute ago, 2022 was a rough start for the cryptocurrency. That said, Algorand ended 2021 on a pretty good note. First of all, it saw 17 million addresses on the ALGO platform, actually 6 million active addresses in December 2021, and this is based on a sharp increase in its activity compared to major blockchains such as Ethereum and Avalanche. Could Algorand really be the next Solana.2022? What is currently brewing that could ultimately be the catalyst for a positive price move? And what is our price forecast specifically for ALGO, we'll look at it at the end of this post, as well as answer all your other questions.
It even kicked off 2022 with a bang, securing the massive grassroots partnership we're about to discuss in the course of this post, but if you want to know how high or low ALGO can go, be sure to read this to the end. end because we have a price prediction at the end of this post. Algorand was founded by MIT professor Silvio Micali.
Algorand is a platform where anyone can create and trade value efficiently, transparently and securely. This means that this platform removes the technological limitations that have hampered the widespread use of blockchain for years; these include the trilemmas of decentralization, scalability and security.
Now you can develop on the solid foundation you believe in, and this is the consensus process you may have heard about. This is called Pure Proof of Stake (PPoS) and does not require permission. Thus, in a fully decentralized network, it offers full participation, protection and speed.
ALGO Functions
One of the most important features of Algorand is that it was designed from the very beginning as a "green" blockchain with a focus on its environmental impact. In fact, Algorand is now one of the world's first carbon negative layer 1 public blockchains . It is possible that this is even the first. The truth is that these things are quite difficult to keep track of, but Algorand is on par with the best of the best in this regard.
However, Algorand has other important features, and for this reason it is often promoted as potentially the next Solana. Today, the Algorand chain publishes an average of 500,000 transactions a day, and more than 500 companies are busy developing applications on Algorand, taking advantage of its unique Tier 1 smart contracts, all because 2022 is set to be a massive upgrade. year for Algorand.
First, the number of TPS transactions per second will increase from 1,000 to 46,000 transactions per second. If this succeeds, ALGO could easily surpass Solana, which at the time of this writing has a TPS of 1290 and also faces failures due to DDOS attacks. All of this means that Algorand can make the case that it can be a development platform for DeFi and its TVL, which is already up again by 2000%, and it looks like it might just continue its rapid growth if all these other variables coincide.
AVM Virtual Machine
What's interesting about Algorand is that it has its own virtual machine called AVM , this Algorand virtual machine. This allows you to develop more powerful smart contracts, supporting complex decentralized applications in a fast, secure, cost-effective and scalable way, and with these updates, decentralized applications, at least as far as we can see, will become even faster.
AVM, Algorand's virtual machine, will make it easier for beginners to develop programs on top of the chain, but it is not compatible with the Ethereum virtual machine and it could potentially work against Algorand. Because other DeFi networks, as you guys know, like Binance , quickly gained popularity, because of course they were EVM compatible and developers could easily migrate your dApps from Ethereum to, for example, BSC Binance Smart Chain.
Another thing that favors Algorand is that it is designed to support many different types of assets, such as interchangeable, non-interchangeable, limited interchangeable, or even limited non-interchangeable, and there are more atomic transfers and other things.
Wallet Algorand ALGO
Now we need to talk about the Algorand Wallet. Here users can manage their assets by earning rewards, and it's available on iOS, Android, Android APK; and if you need more information, you can check out these recommendations here.
In addition, you can take advantage of its features, which include the ability to store, transact and send your assets in one place. You can also receive automatic rewards by holding ALGO tokens, and customization is also possible. Of course,
Token economy and DAO
Let's talk about tokenomics and DAO, a decentralized autonomous organization. ALGO, which is Algorand's own token, is currently trading, as you can see, at about $1.33; today, unfortunately, it has fallen with the rest of the market. It has a market capitalization of about $8.6 billion.
We've seen many crypto investors doubt ALGO's tokenism, but let's take a closer look and see if you guys should support it. Algorand, first of all, is two years old; it has a 10-year timeline for issuing its tokens, during which time 6.89 billion ALGO tokens will be issued. Of which 6.5 billion ALGO coins are already in circulation. So, of those, more than 3 billion ALGOs are blocked in the online consensus, and on October 1, the ALGO ecosystem switched to a decentralized governance model that allows ALGO holders to be rewarded for participating in the Algorand solution. Simply put, when all of these mechanisms go into effect, ALGO could potentially get a very nice and very lucrative price cut.
ALGO in DeFi
Let's talk about Algorand in DeFi with 80 million transactions a day; you have $0.001 per transaction and zero downtime from running the core network combined; Algorand has a decentralized PPoS consensus, which makes it ideal for DeFi protocol development.
This is why the Algorand Foundation is making great efforts to invest in next-generation DeFi infrastructure, which includes stablecoins such as USDT, USDC, digital euro, and decentralized exchanges such as Tinyman .
You also have Ethereum, Bitcoin, Binance Smart Chain, Cardano Solana and Polkadot token bridges, which is very important.
There are also examples of income farming such as Yieldly ,
DeFi NFT music credit platforms such as Opulous ,
NFT marketplaces such as Zestbloom are shown here,
and even synthetic assets like Smile Coin .
Variants Algorand ALGO applications
There are quite a few options for using Algorands. So, hundreds of enterprises are now working on Algorand. This includes fintech companies, startups, financial services and other institutions, of course, that are diving into DeFi, and we are currently developing Algorand as well. Here are some of the most famous projects using Algorand technology. Some of these include Circle, Archax, Republic of the Marshall Islands, CBDC, Central Bank digital currency, and Tether.
These are the most recent releases, as well as the Drone Racing League , which introduces the very first Play to Earn Game (P2E) for Algorand.
ALGO competitors
Let's talk about the competitive environment. Currently, many PoS blockchains, such as Cardano, Solana, Avalanche, Binance Smart Chain, and Polkadot, are building a robust ecosystem. They all have interesting technical features in one way or another.
What sets Algorand apart, however, is that its use cases are quite prestigious, which means that many large technology companies around the world are interested in using Algorand software to grow their businesses. It's one of the most influential and sustainable ways to add value to blockchain. But remember how we talked about Algorand being incompatible with EVM? That could be a possible drawback until some dApp built on Algorand creates a bridge for EVM and AVM compatibility. Also, we see a lot of potential in Algorand's technology; whether or not this will translate into price action remains to be seen, but our technical analysts have shed some light on it.
ALGO Price Forecast
Here's a brief price forecast for Algorand. What we need to talk about is that ALGO is currently trading above the $1.26 support zone. It is not much higher than that, but at least as of this writing, it is actually above that mark. If it can hold that support, we could start moving toward $1.53, $1.69 and $1.90, and if that resistance at $1.90 breaks, all based on Fibonacci analysis of course, then we could see moves toward $2.38, $3.06. and $4.18.
However, a failure to hold support at $1.26 could result in a drop to $1.08 or even 97 cents. I hope not, but maybe you have a contingency plan for all contingencies. The fact is that Algorand is one of the leading projects that is currently generating developer interest. That's because it provides a very wide range of resources for all types of developers, whether they're newbies or very experienced and gray-haired veterans in the field. From the technical side to the wide range of use cases in all kinds of different niches, we think this is a project that every crypto investor should pay close attention to in 2022. That's why we think ALGO should be one of the coins. in your portfolio this year.
Be the first to know the news, read more about cryptocurrencies and mining on CRAZY-MINING.ORG. You enjoy reading articles like this and want to support me as an author, then subscribe to our Telegram channel https://t.me/cryptomineg