ATIFlash / ATI WinFlash 2.8.4 for Windows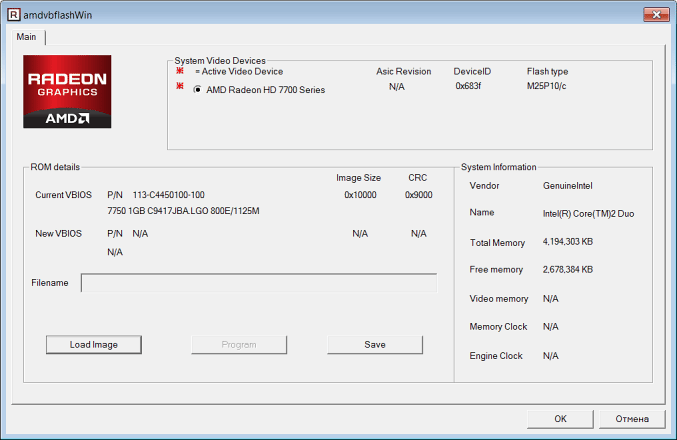 The program for flashing the BIOS of graphics cards with chips AMD (ATI) Radeon Windows.
The archive includes a version of ATIFlash for Windows command prompt and ATI WinFlash with a graphical user interface. We recommend that you use the command-line version.
In 2013, ATI WinFlash 2.6.6 released a version of the utility (console, which can not work in DOS, only for Windows) with the same name and version number, continuing the chronology of versions of the utility ATI WinFlash. In 2015, starting with version 2.7.1, a single distribution containing atiwinflash with a graphical user interface and atiflash for the Windows command line was renamed by the developer to ATIFlash. While the console version of ATIFlash based on the work of ATI WinFlash and is a further development of the latter. Despite the fact that ATIFlash and ATIWinFlash, contained in the same archive, have the same date of changes, the developer recommends using the command-line version of the program.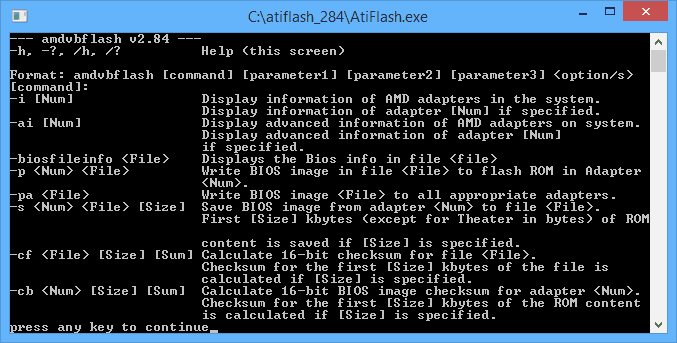 You can download it here: https://github.com/Crazy-Miner/ATIFlash/blob/master/ATIFlash.rar?raw=true