ATIFlash & ATI WinFlash v2.8.4: Download BIOS Editor Tool for AMD GPUs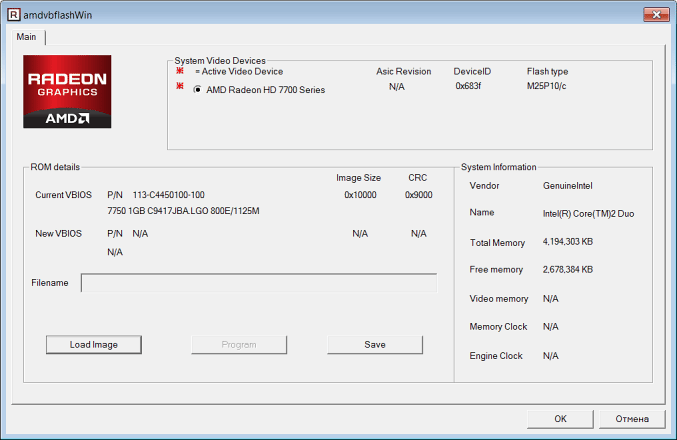 ---
ATIFlash / ATI WinFlash 2.8.4 – A program for flashing the BIOS of video cards based on AMD (ATI) Radeon chips for Windows. The archive includes the ATIFlash version for the Windows command line and ATI WinFlash with a graphical user interface. We recommend using the command line version.
A new version – ATIFlash / ATI WinFlash 2.9.3
In 2013, ATI WinFlash 2.6.6 released a version of the utility (console, which does not know how to work in DOS, only for Windows) with the same name and version number, which continues the chronology of versions of the ATI WinFlash utility.
In 2015, starting with version 2.7.1, a single distribution package containing ATI WinFlash with a graphical user interface and ATIFlash for the Windows command line was renamed by the developer into ATIFlash. At the same time, the console version of ATIFlash is based on the achievements of ATI WinFlash and is a further development of the latter.
Despite the fact that ATIFlash and ATI WinFlash, contained in the same archive, have the same change date, the developer recommends using the command-line version of the program.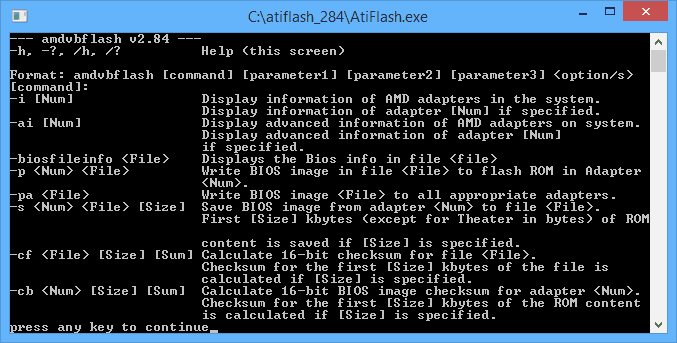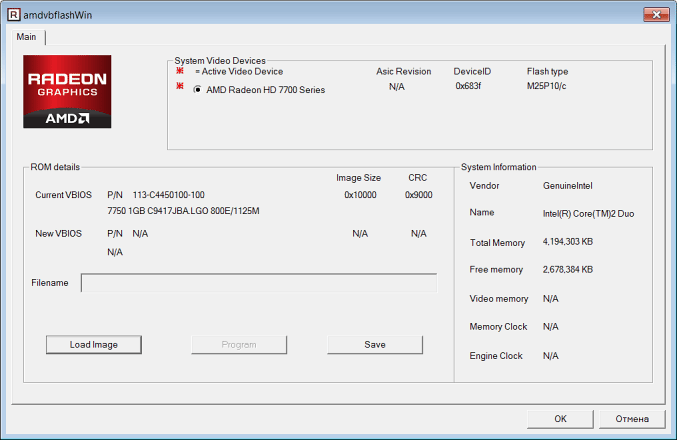 Be the first to know the news, read more about cryptocurrencies and mining on CRAZY-MINING.ORG. You enjoy reading articles like this and want to support me as an author, then subscribe to our Telegram channel https://t.me/cryptomineg
Recommended Related Articles:
We are pleased to present you the newest version of nanominer from nanopool. Nanominer is a universal tool for mining cryptocurrencies based on Ethash, Etchash, KawPow, Octopus(CFX), Ubqhash, Cuckaroo30, RandomX, Verushash and Autolykos(ERGO) algorithms. This tool is suitable for both beginners and professional users. Fast, reliable, efficient.

The long-awaited ClockTuner for Ryzen (CTR) project has now reached version 2.1 RC5. This project has the potential to positively impact the performance of Ryzen processor-based systems with the Zen 2/3 microarchitecture. Before we start a tour of CTR and offer you recommendations, we'd like to touch on the background of it all, the very thing that inspired 1usmus to create this software. There will be no irrelevant information, so we hope you will read absolutely everything . Why are we stating this if it will avoid unusual problems and misunderstandings?

Binance Australia CEO: Regulation will set higher standards in the crypto industry. Leigh Travers noted that the lack of regulatory certainty is causing large financial institutions to stay away from the cryptocurrency industry. CommonWealth Bank of Australia, for example, has suspended its digital asset trading pilot program.
This post is also available in:

Русский