OverdriveNTool — tool for AMD DOWNLOAD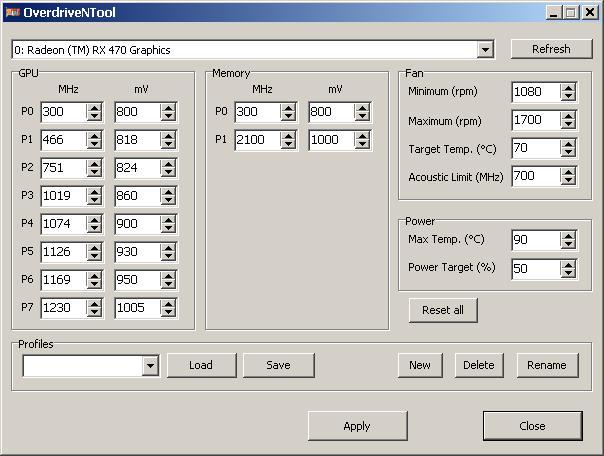 OverdriveNTool — tool for AMD DOWNLOAD
OverdriveNTool — tool for AMD DOWNLOAD. This app is designed to edit some parameters in the newest GPU.
C support for AMD OverdriveNext API (currently 290, 290x, 390, 390, Fury, Fury X, Nano, 4xx, 5xx, Vega 56, 64 Vega, Vega FE).
I did this because WattTool stopped working with driver 17.7.2. — from the author.
Requirements:
Windows 7 or newer
AMD 290, 290x, 390, 390, Fury, Fury X, Nano, 4xx, 5xx, Vega 56, 64 Vega, Vega FE
Driver 17.7.2 or later
Download OverdriveNToo
l