Antminer Toolkit for ASICs (Download Bitmain MinerTool for Windows)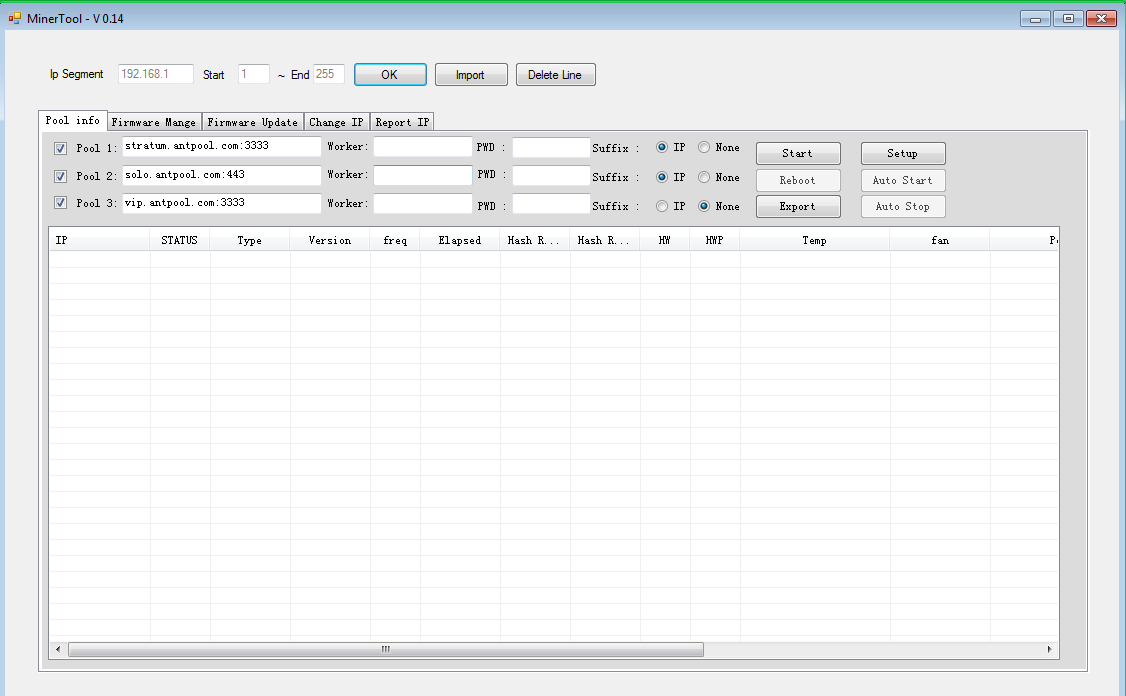 ---
Antminer Toolkit (MinerTool) is software for any version of Antminer mining farms. Antminer is a professional mining equipment manufactured by BITMAIN).
Support for all Windows 7/8/10 (x32 / x64bit) systems
Support for all Bitmain miners!
Support for fw upgrade

To configure the settings, you may need to first install the .NET Framework
Antminer Toolkit Features:
monitoring and managing miners,
firmware update
miners restart
scanning IP addresses of miners on the local network.
Version 1.0.11 adds the antivirus miner function and miner overclocking function.
Instruction:
Detailed Guide to Using the Antminer Toolkit (Miner Tool):

https://www.antpool.com/download/tools/002-BulkManagement-en.pdf
Antminer Toolkit is applicable only to AntMiners and does not support miners of other brands.
Tips:
This tool requires Windows7 or higher system. It cannot be used on XP and IOS systems.
The instrument language automatically adapts to the system. It will be displayed in Chinese when the system language is Chinese, and in English when in-Chinesesystem is used.
If a virus warning appears during boot, it is recommended that you try a different browser. The file is completely safe.
Extract the file before using it, otherwise errors will occur.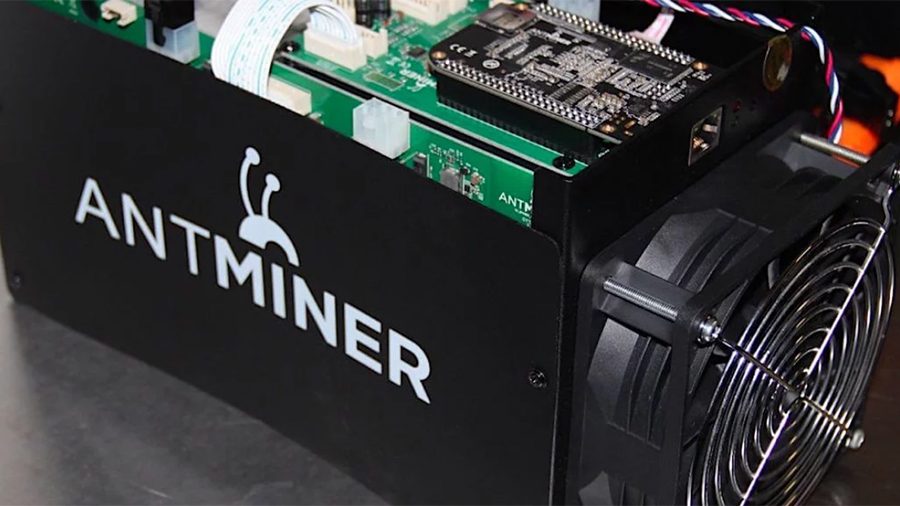 Read more articles about cryptocurrencies and mining at crazy-mining.org

Do you like reading articles like this about cryptocurrencies and mining, want to support the author or ask questions? Be the first to know the news, subscribe to my telegram channel: t.me/cryptomineg
You have probably heard of staking if you have been interested in cryptocurrencies for a long time. Staking can be a complex or simple concept for you, depending on how you approach it, just like any other bitcoin topic. In any case, staking can be a reliable source of passive income in the world of cryptocurrencies, as every investor and trader knows.

---

Are you looking for a new coin with passive income in 2022, doing home cryptocurrency mining? Do you want to get an alternative coin with a low capitalization, but great potential? After the ETH 2.0 merger, are you looking for something to mine? Check out NEOXA, a brand new currency for miners who want to benefit from GPU mining in 2022.

---

I think everyone has seen wallet.dat files with lost Bitcoin-QT cryptocurrency wallet passwords on sale. Often they even come with variants or password hints. With the necessary knowledge and enough computing power, one can try his or her luck at cracking wallet passwords and gaining access to bitcoins and altcoins. However, most of these files are fake. So how do you determine if a file is authentic? I will tell you about the ways to verify it.

---
Recommended New Articles:
This post is also available in:

Русский