How to mine NEOXA on NVIDIA and AMD GPUs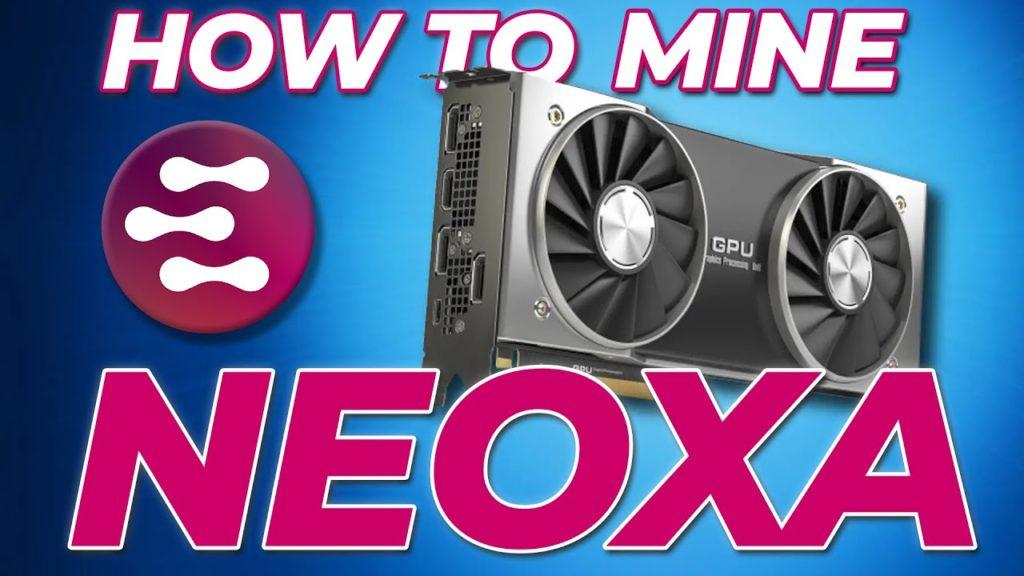 Are you looking for a new coin with passive income in 2022, doing home cryptocurrency mining? Do you want to get an alternative coin with a low capitalization, but great potential? After the ETH 2.0 merger, are you looking for something to mine? Check out NEOXA, a brand new currency for miners who want to benefit from GPU mining in 2022.
You can mine NEOXA, a brand new alternative coin. It is ideal for solo mining because it is a low cap alternative coin. Once ETH moves to PoS, NEOXA could also prove to be a solid alternative coin similar to Ergo, Flux, and Ravencoin.
The KawPoW mining method is used by Neoxa, a brand new proof-of-work coin that can be mined using GPUs. It also has an intriguing feature known as Proof of Gaming besides PoW. (POG). Play games like Rust and mine on your gaming PC.
To begin with, the following mining instruction is not meant to be financial advice. Neoxa is a cryptocurrency that we stumbled upon and thought it would be of interest to serious miners. To beat NEOXA, below is the Beginner's Guide (NEOX).
In this article, we will show you how to mine NEOXA (NEOX) using AMD and NVIDIA GPUs. Both Windows and Hive OS mining will be considered. This step-by-step NEOX mining guide covers all aspects of mining such as creating a wallet, downloading a miner, and creating a pool. To calculate your mining income, we also provide a NEOXA calculator. In conclusion, you will learn how to mine neoxa, how profitable it is, and how much money you can make from mining neoxa.
NEOXA – What is this?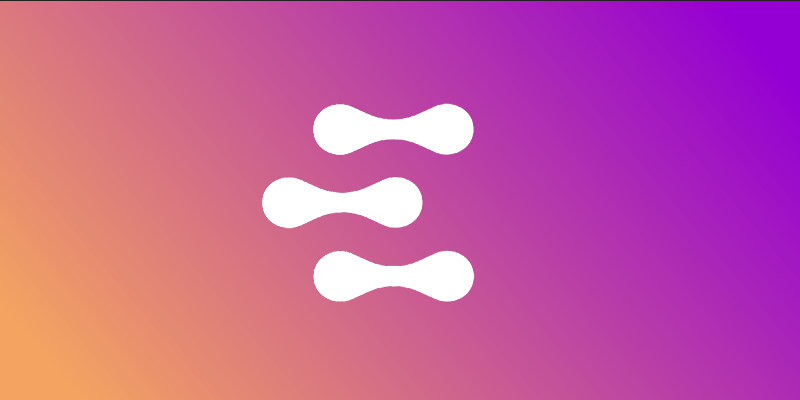 A hybrid currency combining Proof of Work (PoW) and Proof of Game (PoG), NEOXA is a fork of Ravencoin. In the past, only PoW, PoS, or hybrid PoW/PoS coins were available. However, this one stands out thanks to its Proof-of-Work and Proof-of-Game concepts that aim to bridge the gap between miners and players.
Besides GPU mining, Neoxa games provide you with the opportunity to earn money by playing games like Rust, Minecraft and Roblox thanks to the Proof of Game paradigm. Currently, PoW receives 85% of block rewards, while PoG receives 10%. For promotion and listing on the exchange, developers are given 5% of the budget. Over the course of the year, the reward for PoG miners will exceed the reward for PoW miners as a result of the constant change in this reward distribution.
Is mining Neoxa a good idea?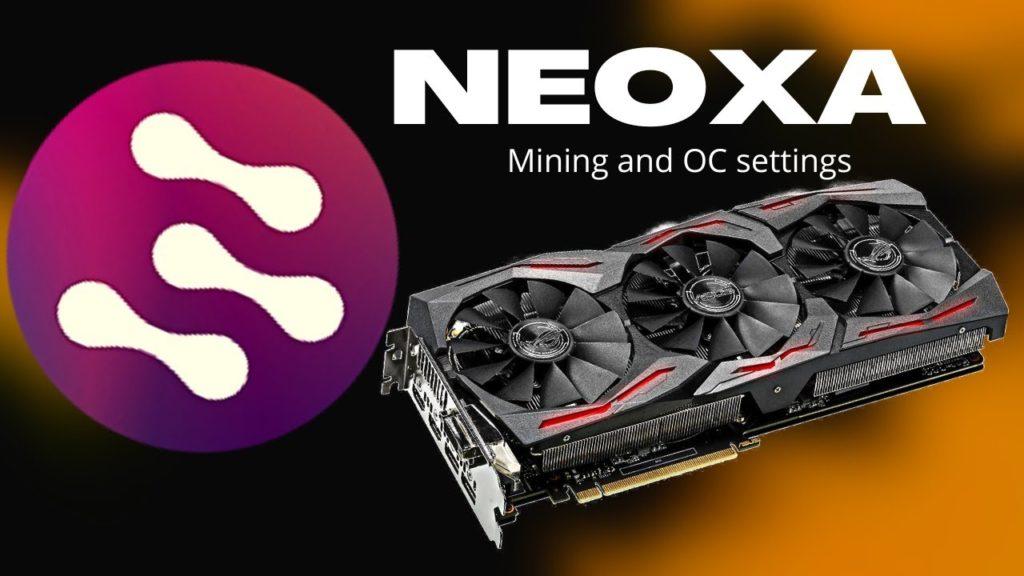 The world of GPU mining recently welcomed a brand new currency called Neoxa. Considering it's a Raven offshoot, it has a lot of RVN traits. The KawPoW method is used for NEOX mining and its maximum total supply is 21,000,000,000 NEOX.
Currently, coins can only be mined and sold, or they can be obtained through the game. Only miners and gamers sell it in exchange for their currency. As the use case evolves, there may be incentives to keep the coin in the future.
Considering that this coin is young, it is quite profitable to mine it now. You can mine many thousands of coins every day using a gaming laptop or home PC. It is more profitable to mine than Ravencoin, and is comparable to Ethereum in terms of mining profitability. Another advantage is that you can mine Neoxa with legacy 3GB or 4GB cards like GTX 1660ti GPU or 4GB RX 470 cards. You can mine Neoxa with an outdated Ethereum RX470 mining machine that is lying around. Only the neighborhood and upcoming events can tell if the project has room for development. This currency is currently great for mining and can be mined on its own.
However, there are several drawbacks: The KawPoW algorithm used by Neoxa consumes too much power and generates heat. Not suitable for summer and not a smart choice for mining if you live in a warm climate. Winter is the perfect time to use KawPoW. Neoxa is not a coin if you are looking for a GPU with an efficient power saving algorithm that can keep your cards cool while mining. It uses a lot of energy. The community also hopes that Neoxa has replaced KawPoW with Autolykos or some other algorithm.
Secondly, although Neoxa has several positive qualities, its future viability is unclear. Now mining is a great way to make money on speculation. By playing the Rust game, you can mine Neoxa or earn NEOX. At times, mining can be an extremely lucrative industry. The project does nothing but this. Prevent mining by remembering that the blockchain has recently been compromised (51% of attacks).
Activity is also a major issue for new, small-cap currencies due to their limited listing on exchanges and low trading volume. Neoxa works in a similar way. Its limited listing on smaller exchanges like Tradeogre, Txbit and Exbitron is a problem. No major exchanges have taken place yet. Thus, you will have problems converting mining income into money. This is fine if you are interested in specialized mining. However, stay away from this currency if you want daily mining payouts.
Keep in mind that while this currency may seem attractive right now, it could eventually collapse and your NEOX tokens could lose all their value. Neoxa has several dangers, just like mining any new currency. Before disassembling anything, we suggest that you exercise caution.
Well! Now that we have enough information about the project, we can start mining Neoxa.
NEOXA (NEOX) mining methods
The following Neoxa mining instructions support both HiveOS and Windows (Windows 10/Windows 11). Even though the difficulty of the coins is low, Neoxa solo mining will give you better results. We won't take you through a solitary mine here. We will only discuss pool mining; If you want to mine Neoxa solo, check out our solo mining guide which shows you how to do it for any cryptocurrency.
Well! You will need the following three things to mine Neoxa, just like any other coin. 1. Get your NEOXA address and get a wallet. 2. Download the miner (KawPoW Miner). 3. Decide on a mining pool and set up your miner.
First, let's set up the Neoxa wallet.
NEOX wallet address
The project is quite young, so at the moment it only provides the main wallet. Other wallet options, including those for Android, will be available soon. Take the main wallet for a while.
How to install and configure the NEOXA wallet. How to set up a wallet step by step to start mining NEOX.
Visit https://www.neoxa.net/downloads and get the Neoxa client for your OS. The main Neoxa wallet is a GUI wallet that works with Windows and Mac. Wallet CLI is available for Linux.
Go to https://github.com/NeoxaChain/Neoxa/releases/ and click "Download Windows GUI Wallet". The neoxa-qt-win64.zip file should be downloaded on your computer.
Neoxa-qt.exe can be accessed by unzipping the downloaded file. A security popup from Windows will appear. Just ignore it. "Run anyway" can be selected by clicking "Advanced".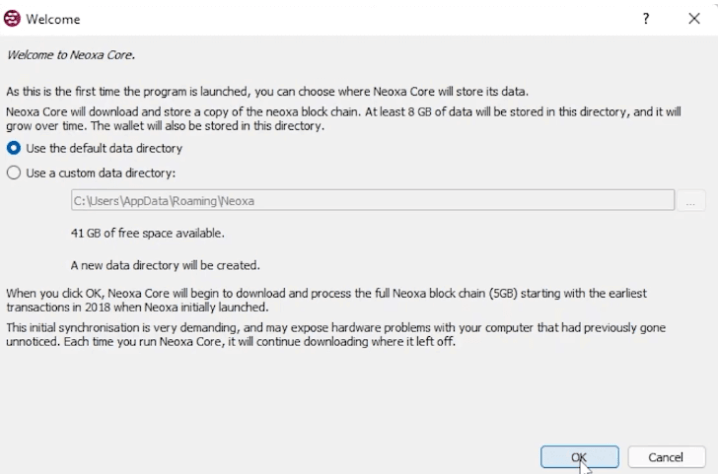 Complete the wallet setup by following the on-screen instructions. To save your wallet files, you will be prompted to select a directory. Use the predefined directory or choose a different one. A minimum of 5 GB of disk space is required, and as the chain gets older, more space is required as the Neoxa core starts loading and processing the entire blockchain from the very beginning. Your wallet files can always be moved to another location if you run out of storage space.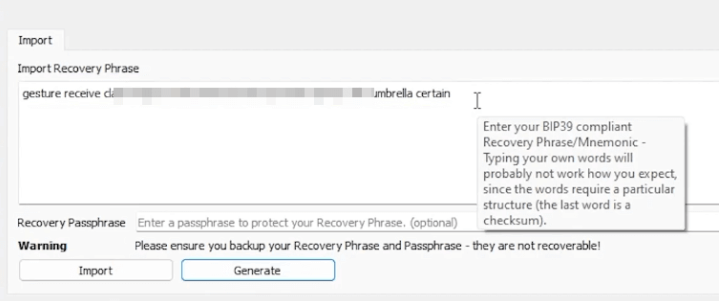 To set up HD Wallet, the next page will prompt you to import or create a recovery set. To create a BIP39 compliant recovery phrase or mnemonic, click Create. Click "Import" after copying the newly created recovery phrase.
Note. You will need this recovery passphrase if you ever want to import your account or wallet address into a BIP39 compliant wallet. However, this is not enough to get your main wallet back. You should back up your wallet.dat file to protect your primary wallet. Explains how to back up your wallet.dat file.
The wallet installation is completed after the recovery phrase has been created and imported. Windows Defender will now send you an invitation. Once you select Allow Access, you're done.
The wallet.dat file will then be encrypted when you provide your wallet passphrase. Create a secure wallet password that you will use to access your money. You must backup your password in addition to your wallet.dat file and recovery phrase, if you don't you will lose your money.
Now that the main client has established a connection with the peers, it can start downloading the blockchain.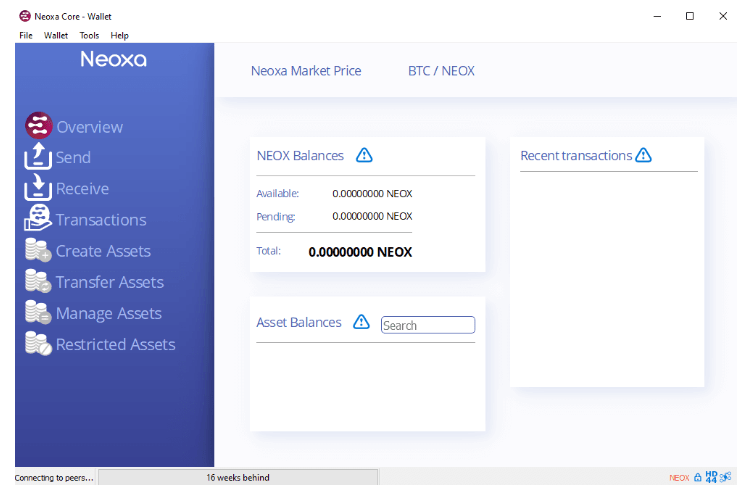 Synchronizing your wallet takes time. However, since the project is new, the blockchain files are not very large and it will take some time to sync. To stay up to date on the blockchain, you must access your main wallet at least once a week if you use it.
Let's copy the wallet address first. Launch Wallet. Click "File" and then "Get Address". To create a completely new address, click "Create". Copy the address with the right mouse button. You can also copy the address by selecting Receive >> Request Payment. Here we transfer the mining reward to your NEOX account.
Synchronizing your wallet takes time. However, since the project is new, the blockchain files are not very large and it will take some time to sync. To stay up to date on the blockchain, you must access your main wallet at least once a week if you use it.
Let's copy the wallet address first. Launch Wallet. Click "File" and then "Get Address". To create a completely new address, click "Create". Copy the address with the right mouse button. You can also copy the address by selecting Receive >> Request Payment. Here we transfer the mining reward to your NEOX account.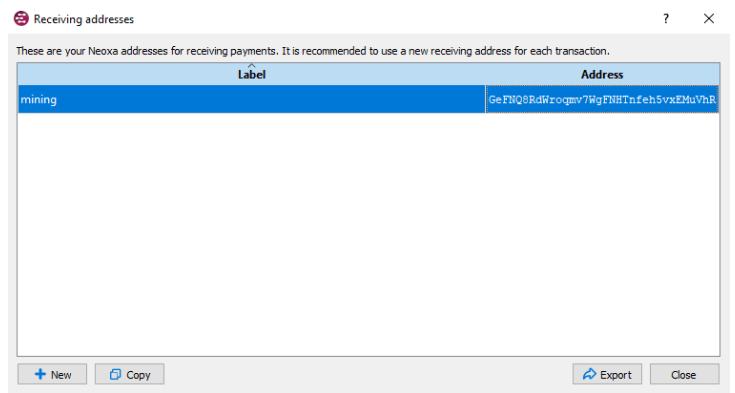 Mining directly to an exchange address is an option if you don't want to set up a main wallet. Tradeogre, Txbit and Exbitron are available with LTC and USDT respectively. Enter the Neoxa deposit address on the deposit screen and click Submit.

Although we advise you to be careful when using the exchange address. Neoxa Mining for Exchange may not be safe; if so, we have not personally tried it and cannot vouch for its safety; otherwise, we risk losing our money forever.
KawPoW miner selection
Now is the time to download the miner after you have prepared the NEOXO (NEOX) address. Like Ravencoin, Neoxa uses the KawPoW hashing algorithm. The same miners that you used to mine Raven can be used to mine it again. Here are some of the famous NVIDIA and AMD KawPoW miners.
NVIDIA
AMD
You can get the full list of NEOX miners at: https://minerstat.com/coin/NEOX/miners.
Before downloading, make sure the miner you want to use is compatible with your setup. Here in this guide we demonstrate how to set up T-Rex and Gminer for NVIDA and TeamRedMiner for AMD.
The miner may be blocked by your browser when you try to download it. The antivirus application can also remove the miner from your computer. Just ignore the warning and continue as both are false positives.
Unzip the folder once you have downloaded the miner. Let's choose a mining pool before we set it up.
Neoxa Mining Pools
We do not advise beginner solo miners to participate in the mining of this coin due to the constant increase in complexity. The main method is pool mining and there are several Neoxa mining pools.
This website https://miningpoolstats. stream/neoxa contains the complete list of Neoxa mining pools.
Which Neoxa mining pool should I use? The best pool that allows both solo mining and pool mining is minerpoo.org. However, we will not do this, since the minerpool is responsible for more than 50% of the network hashrate. Alternatively, use pools like Hero Miners, newpool.pw, or zergpool.
Some pools such as Zergpool and Zpool provide rewards for parallel assets. For example, you can receive payments in other currencies such as BTC, ETC, RVN, LTC, etc. if you do not require NEOX. You have the ability to mine NEOX and get paid in RVN or ETH, RVN or ETH and get paid in NEOX. Alternative coin mining is not carried out here. The NEOX we mine will be compensated.
We will be using Zergpool in our Neoxa mining guide. Either way, the settings are relatively identical if you want to use a different pool. Most mining pools often have a miner configuration generator or layer generation. This can be used to set up your miner.
How to setup Zergpool miner for Neoxa mining.
Neoxa miner configuration
Start by launching the miners folder that you have downloaded and extracted. There are several command files in the folder. The ravecoin.bat file should be visible. Depending on the mining program, this can be either ravencoin.bat mining or RVN-2miners.bat mining.

Given that the setup is now similar to the Ravencoin setup, duplicate the raven.bat file and rename it to mine neoxa.bat or just neoxa.bat. To change the configuration, right-click the neoxa.bat file and select Edit.
Use the miner configuration generator after going to https://zergpool.com or your preferred pool. The miner command line generator in Zergpool looks like this.

Select a server in your region; in this case we chose Europe. Kawpow is the next algorithm. Select NEOX as your payment currency. Last but not least, enter your wallet address after setting up crypto on NEOX. Here we are using X for the optional process name.
After entering all the required data, click "Copy" to copy the command line:
-a kawpow -o stratum+tcp://kawpow.eu.mine.zergpool.com:3638 -u Gg9hW3trWQH7GcvGnekScH62zdvb7E53HY -p c=NEOX,mc=NEOX,ID=x
Hive OS for mining Neoxa
Building Hive OS for NEOXA or NEOX mining is not that difficult. Only a few settings are required. For those who have previously used Hive OS for mining, this part is for you. Not all the basics of Hive OS will be covered. We will simply demonstrate how to add a wallet and create a flight sheet.
How does HIVE OS add Neoxa wallet address? Click "Add Wallet" on the page https://the.hiveos.farm/wallets. Click "Create" after selecting the NEOX coin, entering the wallet address and selecting the name of the Neoxa coin.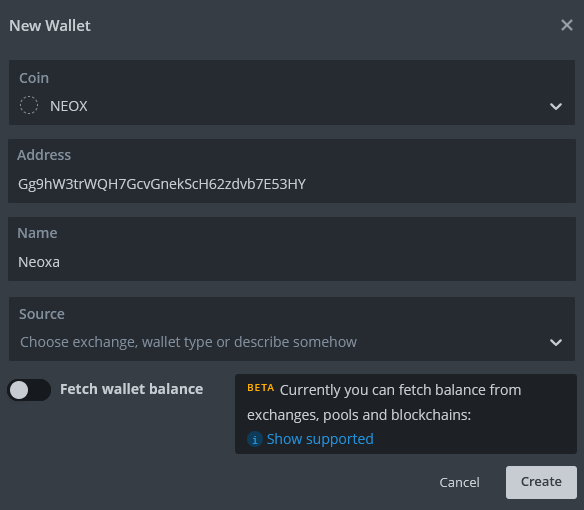 Add a new flyer by going to flyers next. Select Coin as NEOX, then select the newly created Neoxa wallet.
Note that Hive OS will now display Neoxa as NEOX. The miner does not need to be configured manually; you can just select a pool from the list.
Click "Apply" after selecting the pool server, herominers or minerpool.org.
Then select your miner, name the flyer Neoxa and click "Create Flyer".

That's all! The Hive OS test sheet is set up. Approach the staff and launch the Neoxa flyer to start mining NEOXA.
You are currently using Hive OS to mine NEOXA.
NEOX mining fees
Wait a bit for your miner to send shares after you start mining. The mining pool needs to be updated, which will take some time. You can view your mining statistics on the pool after it starts sending shares.
Visit your mining pool to see your current status, how much Neoxa you have mined, and all other mining-related data.
In the wallet area, enter your wallet address. Your income and rig hashrate are displayed in the pool. the total amount of income and payments to date. Check your wallet or exchange address after payment.
NEOX mining calculator
How much money will you earn on Neoxa mining and is it profitable? The complexity of Neoxa and the total network hashrate are the only factors that matter.
To calculate your mining income, use the calculators shown below.
Complete the sections for your farm's mining hashrate, power consumption, and pool fees. Then select Calculate. The mining pool displays the expected daily, weekly and monthly Neoxa mining performance as well as USD profit.
From this, you can determine if Neoxa mining is profitable or not.
To see how much Neoxa is worth, check CoinMarketCap and CoinGecko. To keep up to date with Neoxa prices, check the exchanges.
That's all! Neoxa mining guide is complete.
Read more articles about cryptocurrencies and mining at CRAZY-MINING.ORG

Do you like to read similar articles about cryptocurrencies and mining, do you want to support me as an author or ask questions? Be the first to know the news, subscribe to my telegram channel CRYPTO WIKIES