Xmr-Stak 2.6 optimization +5-10% Cryptonight_heavy [DOWNLOAD for Windows]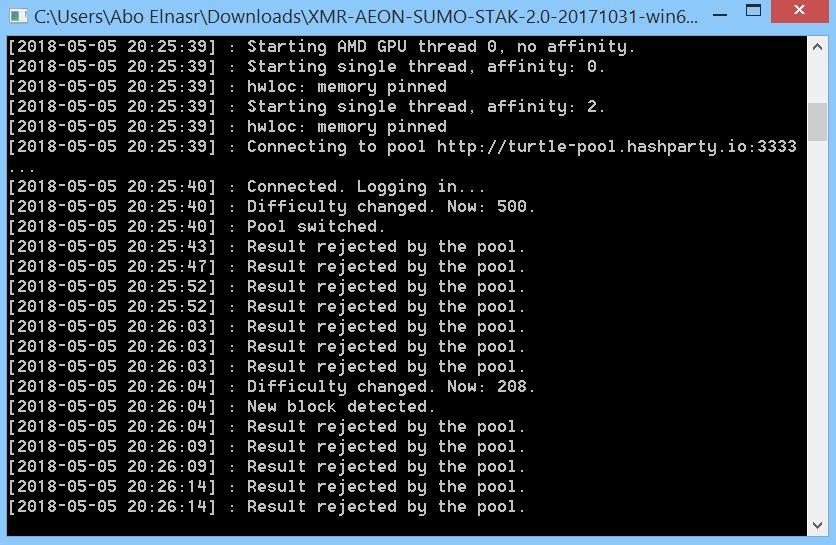 GitHub: Download XMR-Stak v2.6 (Cryptonight_heavy)
A program for mining coins on algorithms of the CryptoNote family (cryptonight_V8, cryptonight_lite, cryptonight_lite_v7, cryptonight_masari, cryptonight_v7, cryptonight_v7_stellite, cryptonight_haven, cryptonight_heavy).
XMR-Stak 2.6 – This release contains kryptonite and small OpenCL-AMD optimizers. Precompiled binaries for Linux are back. Configuration files from 2.5.X are compatible and 2.4.X or later are NOT compatible with this version.
Xmr stak miner works only on win64 (x64), which we will configure in the article, as you understood xmr stak win64 for gpu and cpu right away. Old miners that separately for CPU, AMD and NVIDIA will not work on the new xmr algorithm.
 Hashrate (overclocked): 
--------------
 Vega56: 
CryptoNightV8: 110 or 112 (~ 1850 + HR)
CryptoLightV7: 230 (~ 4200 + HR)
--------------
 Vega 64 
CryptoNightV8: 114 / (~ 2000/2049 + HR)
Supports algorithms:
Cryptonight R
Cryptonight Fast
Cryptonight GPU
Cryptonight Heavy
Cryptonight Lite V7
CryptoNight Reverse Waltz
Cryptonight V8
CryptoNightTurtle
Program for:
Xmr stak setup
After downloading, you need to unpack it to a place convenient for you. Next, we will configure the xmr stak bat.
We have 2 ways, either to configure xmr stak config and run xmr-stak.exe or create a batch file in xmr stak, it has already been created and configured for nanopool, if you downloaded from us.
Setting up a config txt file or via xmr stak exe is more difficult.
After downloading and unpacking the miner, we need to edit the start.bat file by right-clicking on it and change it.
You will see something like this, where:
-O and then the address of the pool where you will mine, in our case
-u followed by the xmr wallet address, worker and email, but there is one thing, but
-u ADDRESS.PAYMENT-ID.WORKER / EMAIL – if you are mining on an exchange with PAYMENT-ID
-u ADDRESS.WORKER / EMAIL – if you mine to a local wallet or exmo exchange
Leave the rest as it is and save.
xmr-stak.exe is the name of the program being launched. We leave it as it is
-o xmr-eu.dwarfpool.com – specify the pool address after the -o switch
-u 4ALcw9nTAStZSshoWVUJakZ6tLwTDhixhQUQNJkCn4t3fG3MMK19WZM44HnQRvjqmz4LkkA8t565v7iBwQXx2r34HNroSAZ.5c01d3dd96ac8e1e4de53c736fd42a5f793d6ede4fb776f2a186a84dba44f3e8 code> - specify the address through the point of your digital wallet and Payment Id (for some coins)
.rig1 – indicate the identifier of your farm. This is necessary to keep track of statistics on the pool. This name will be displayed on the pool
pause – the pause key is needed to see the error code if something goes wrong. Otherwise, the program will simply close without displaying anything
Example of finished .bat file
xmr-stak.exe -o xmr-eu.dwarfpool.com:8050 -u 4ALcw9nTAStZSshoWVUJakZ6tLwTDhixhQUQNJkCn4t3fG3MMK19WZM44HnQRvjqmz4LkkA8t565v7iBwQXx2r34HNroSAZ.5c01d3dd96ac8e1e4de53c736fd42a5f793d6ede4fb776f2a186a84dba44f3e8.rig1 -p x
pause
Xmr stak how to start?
After that, run the start.bat file and mining started. You will have 2 files, configs for the video card and processor, and a general config.
If you want to disable cpu or gpu separately in xmr-stak:
If the processor, then you need to go to the cpu.txt file and leave only the entry "cpu_threads_conf": null,
if the video card, then you need to go to the nvidia.txt or amd.txt file and leave there " gpu_threads_conf": null,
 Download ready-made .bat files right now: 
monerov_-_cryptoknight.bat
monerov_-_leafpool.bat
aeon-aeonminingpool.bat
bbscoin-bbscoin-xyz.bat
bitcoinote-cryptoknight.bat
bitsum-cryptopool.bat
citadel-herominers.bat
elya_-_cryptoknight.bat
graft_-_hashvault.bat
masari_-_cryptoknight.bat
bittube_-_miner.rocks_.bat
ryo_-_fairpool.bat
haven_-_miner.rocks_.bat
turtlecoin_-_mine2gether.bat
Other versions of XMR-Stak miner:
Full list of available versions:
Recommended Related Articles