Github Preserves Bitcoin Core Source Code Among Arctic Ice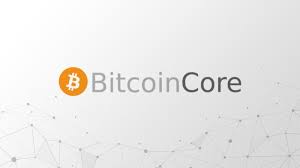 The service for hosting IT projects Github will place the code of the most popular Bitcoin Core network client at a depth of 250 meters on one of the islands of the Svalbard archipelago in the Arctic Ocean. It is reported by Coindesk.
Bitcoin Core As one of the popular service repositories, it has become part of the archiving program, which involves transferring code to film reels and its subsequent preservation in a steel container for the next millennium.
In addition to Bitcoin Core, the Lightning Network, as well as the source codes of Ethereum and Dogecoin, are waiting for a "dive" into the depths of Norwegian ice.
The project is advised by many prominent historians and anthropologists. The initiative was supported by non-profit organizations such as the Internet Archive and the Long Now Foundation. She finds approval in the crypto community.
"I admit that at some point in the future the electronic record will be lost. Saving things on paper will definitely help to avoid a hole in history, "said Vladimir van der Laan, owner of an operational account for Bitcoin Core on Github.
It is assumed that due to such conservation the code will not be lost in a thousand years, however, the developers are not sure that by that time it will remain valid.
"Social, economic, regulatory, and academic documents that reflect the motivation and resources for code development can ultimately become more important than the code itself," said Jason Toych, creator of the project to scale networks for hosting TrueBit smart contracts.
A similar point of view is shared, for example, by one of the Bitcoin developers Brian Bishop. He believes that such archiving also deserves the Sci-Hub project with more than 70 million scientific articles.
Recommended Related Articles: