How to set up your MetaMask wallet for the EthereumPoW network (ETHW)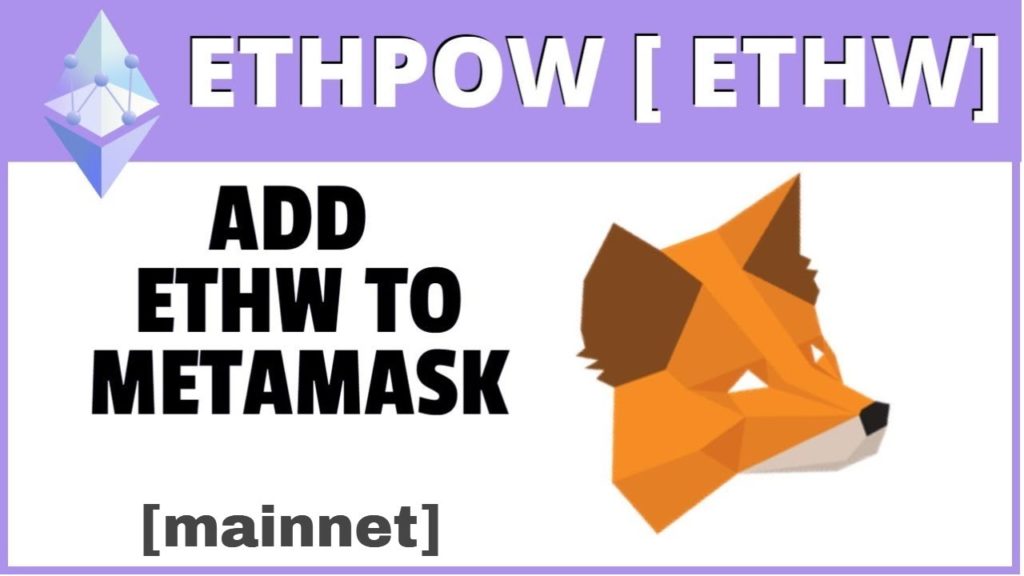 In general, any wallet that supports custom RPC will do. Here we use MetaMask as an example.
Step 1.
Install MetaMask, a browser plugin or phone app, and create an account. Remember: do not share your mnemonic phrases or private key with anyone.
Step 2.
Open MetaMask. Click on the drop down menu at the top. And click the "Add network" button at the bottom of the menu.
Step 3.
In the new window that opens, fill in the following information. Ignore the warnings and click Save.
Network name: ETHW-main network
New RPC URL: https://mainnet.ethereumpow.org
Chain ID: 10001
Currency symbol: ETHW
Block Explorer URL (optional): https://mainnet.ethwscan.com
Step 4.
If you are unable to connect to the network, try using or changing a VPN. Your ETHW token balance should now automatically show up in your wallet. It looks like there was 0.012 ETH in this wallet in the picture.
Step 5.
Other wallets should be similar, just find the "Add network" location and enter your ETHW network information.
About the ETHW airdrop
With the ETHW hard fork, any address that had ETH on the Ethereum mainnet at the time of the snapshot will have an equivalent amount of ETHW on the EthereumPoW mainnet.
---
Read more articles about cryptocurrencies and mining at CRAZY-MINING.ORG

Do you like to read similar articles about cryptocurrencies and mining, do you want to support the author or ask questions? Be the first to know the news, subscribe to our telegram channel: CRYPTO WIKIES | Bitcoin & Altcoins Mining