Upcoming halving on the Bitcoin network will cause BTC to rise to $ 60,000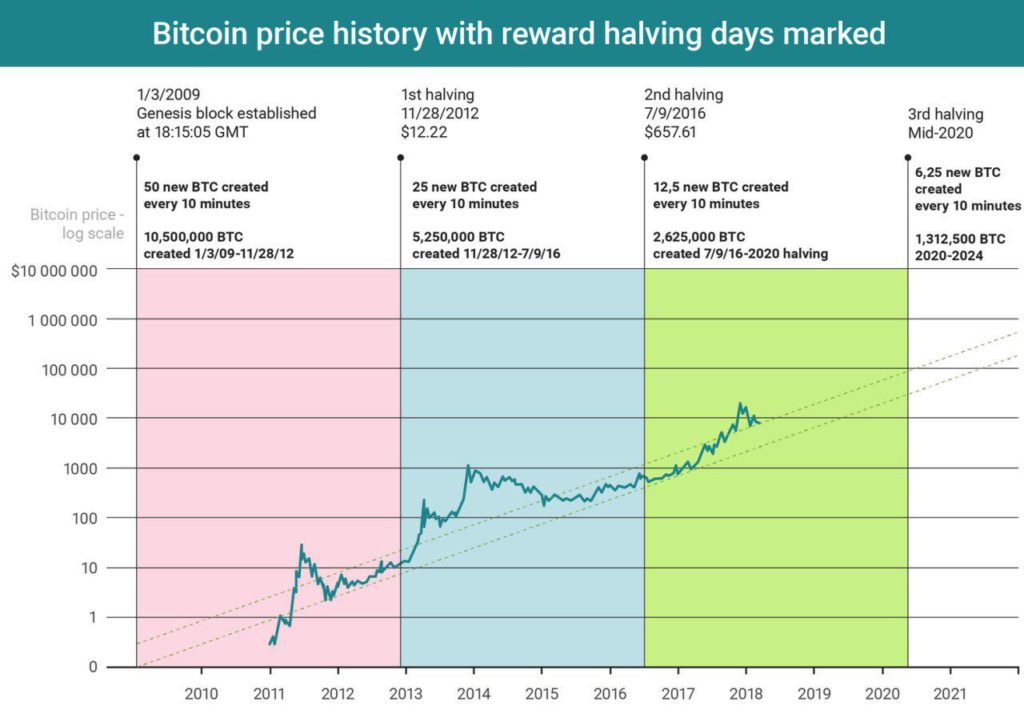 The upcoming halving on the Bitcoin network will cause the BTC to increase to $ 60,000. So many in the expert community share the point of view. What is the reduction in the award of bitcoin miners in May 2020 or the so-called halting in the BTC network. It will provoke the rise of the main cryptocurrency to a new maximum.
A Digital Asset study says that BTC will gain at an aggressive pace because of that. And also that halving will reduce the profitability of mining. This will lead to a reduction in coin production and the subsequent onset of a BTC deficit in the market. What will fuel the demand for cryptocurrency.
Analysts have built a model for changing the value of bitcoin in anticipation of halving. From which it follows that the largest digital currency will jump in price to $ 60,000. Moreover, this will happen within the next few months.
We will see peak bitcoin exchange rates by May next year, experts say. In this case, the market capitalization of the digital asset will exceed $ 1 trillion. When building a model for changing the price of a coin, analysts examined the market situation before and after previous halvings.
It was found that previous reductions in the Bitcoin miners' rewards triggered peak values by about a third. That is, each halving increased the Bitcoin rate by about 30%. The next cycle is due to end in September 2021. It is expected that it is during this period that we will see the taking of new heights.
However, there are also skeptical experts. They believe that halving will lead to higher prices for bitcoin, but it will be moderate.
As an argument, they cite the fact that the LTC lightcoin grew at an aggressive pace before the August halving of 2019. However, then the coin began to lose ground, and there was no shortage in the market.