What will happen to bitcoin?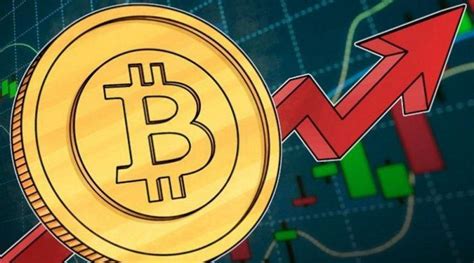 What will happen to bitcoin in the 2020th year? 2020 has already come, which means that it is time to find out how to behave crypto traders after the New Year holidays. We will analyze the immediate prospects of Bitcoin and understand which coins are worth investing in.
This year, Bitcoin has already experienced two tangible blows, and today's price tag is an insignificant part of the absolute maximum. And although many investors expected that the end of the bear market trends will come along with the end of 2019, it is now clear that this is not so. However, investors continue to look to the future, not upset by the current problems in the market.
Many investors believe that this is not the end of Bitcoin and the coin will rise again, as has been done over the past 10 years. However, we can only guess what will actually happen to the coin in the next couple of years. The forecast of price tags has never been simple and accurate, and the further we try to peep, the more disparaging our forecasts.
At the time of writing, Bitcoin also holds the 1st place in price and capitalization.
Bitcoin indicators are as follows:
| | |
| --- | --- |
| BTC Price | $7 146 |
| Capitalization | $ 130.7 billion |
| Coins issued | $ 18.1 million |
| Maximum emission | $ 21 million |
The beginning of December was not very successful for the most popular cryptocurrency. The coin showed stable negative dynamics, and on December 18, quotes completely fell below $ 7,000 (then BTC was trading at $ 6,650). However, in the late evening of that day there was a sharp reversal, and the price again jumped to 7,400 USD. In the following days, Bitcoin almost reached a local peak of $ 7,600, and by the time of writing this article it had stabilized at around 7,200. Based on this, experts make different forecasts for the near future for BTC.
Bitcoin can reach the level of 9100 USD in January. The approaching halving, scheduled for May 2020, when the block reward will decrease to 6.25 BTC, can stimulate people. But there is one problem: for a coin to stay at such high positions, someone must buy it at the top. It should be either ardent crypto enthusiasts who believe in price tags of $ 50,000 or higher, or institutional investors. Despite the highest value of capitalization, Bitcoin is still a very unstable asset subject to manipulation. Therefore, there are not many willing to take risks on 9 thousand. Rather, people will want to take profits, which will lead to a correction.
In addition, there is a possibility of falling quotes. The fact is that many traders will want to "drain" coins on the eve of the New Year holidays in order to please themselves and their loved ones with gifts. In this case, the cost may sink to 5,000 USD. In principle, this option cannot be considered bad. Falling quotes will lead to a relatively calm winter (without ups and downs), which means that it will be possible to purchase BTC and hold them until May. Even if halving does not lead to a sharp increase, it will still excite the market, and January investors will have the opportunity to get a plus.
There are more positive analysts. Experts believe that many users still believe in and are interested in cryptocurrencies. Bitcoin is no exception. In addition, recently, a major institutional institution, Bank of America Merrill Lynch, recognized BTC as the best investment asset in the last 10 years. Since the beginning of 2019, it has already risen in price against the dollar by 96%. If the trade war between the United States and China continues in January 2020, quotes may grow even more.
January will determine the development of the coin for the whole year. If quotes at the beginning of the year remain in the region of 7,500 USD (or higher), by December 2020, the cost will exceed 13,000 dollars. If in January the price drops to 6,500 or lower, traders expect a "cold cryptozyme" with quotes in the region of 5,000 USD or less. Perhaps the May Halving will change the situation, but updating records will not have to wait.
In any case, January 2020 may be a good time to invest. While maintaining current positions, BTC should show a smooth rally, which will allow taking profits before halving (in March-April); You can play a long distance, waiting until December. If the price drops, Bitcoin will be "in a fever" all winter, and it will only be possible to get a plus in the summer after cutting the block reward.
Predictions on what will happen to Bitcoin experts in the cryptocurrency world
However, many people consider the year 2020 an extremely important milestone, because this is the end of the second ten of the 21st century. Many are interested in the opinion of experts: what will this year mean for the cryptosphere itself? That is why we have collected the forecasts of the most experienced and resourceful experts in financial, technological and cryptocurrencies.
Tom lee
Tom Lee – is the research director and co-founder of the cryptocurrency company Fundstrat Global Advisors. Based on his previous forecasts, Bitcoin should reach $ 25,000 by the end of 2018. Naturally, such a forecast was made before the second market drop this year.
His later forecasts claimed that BTC could reach at least $ 15,000 per coin by the end of the year. Also, Lee repeatedly appeared on television, where he discussed bitcoin and its significance. He also discussed the creation of an index that would track the Bitcoin price tag. In the end, Lee is one of the most respected figures in the cryptocurrency, so his opinion is always highly appreciated. Regarding forecasts for 2020, an analysis of the price price chart throughout the existence of Bitcoin convinced Lee that in 2020 BTC would reach $ 91,000.
John McAfee
John McAfee – is a world-famous programmer, mainly thanks to McAfee antivirus, although he has been actively involved in cryptocurrency in recent years. His interesting story and unexpected forecasts attracted the attention of the entire cryptocurrency, after which he decided to earn money for ICO. He also said that he takes over $ 100,000 for his forecasts, and for the sake of them, many cryptocurrencies are more than ready to part with this amount.
His forecasts are often drawn to incredible numbers, which perfectly demonstrates his forecast for BTC, which, according to him, will reach $ 500,000 by 2020. Despite the fact that almost no one took this forecast seriously, John recently raised the bar even higher: up to $ 1 million for one bitcoin.
Of course, all these forecasts are not simple assumptions, but conclusions based on our own developed price model. The same model predicted, for example, that BTC would reach $ 5,000 by the end of 2017. At a time when John shared his forecast, few believed in its reliability. However, as you know, it was during this period that BTC grew four times.
John's new forecast also provides that Bitcoin's total market capitalization will also increase, possibly reaching $ 15 trillion.
Of course, some of John's predictions were completely wrong. One of them said that BTC would return to the value of $ 15,000 by June 2018, which obviously did not happen. Because of this, many people now perceive his words with a noticeable degree of skepticism. However, McAfee is still one of the largest BTC players, and many investors at least want to believe in its forecasts.
Fran Strayndar
Fran Strayndar – is the CEO of Brave New Coin. He recently suggested that Bitcoin could easily break the bar into $ 200,000 by 2020. The reason for this, he said, will be an increase in the mass use of the coin: over time, BTC attracts more and more audience, and its network is only growing. New wallets, programs, and decentralized programs are created daily. Strenar believes that this process will last and bring BTC a much higher price.
Osato Avan Nomayo
Osato Avan-Nomayo – is a popular Bitcoin analyst. According to his forecast, production remuneration will decrease to 6.25 BTC by 2020. The bitcoin mining reward will be split in two, reaching a certain number of generated blocks – this has already happened twice. The first division took place in 2012, when the remuneration decreased from 50 to 25 BTC. Then in 2016, the reward fell again to the current level of 12.5 BTC.
Osato now claims that the third section will take place in 2020, since, apparently, this happens every 4 years. However, after each division, the cost of BTC grew, and although Osato did not give specific figures on this subject, the most likely price tag, according to other analysts, is more than $ 20,000.
Recommended Related Articles: