Download Awesome Miner For Nvidia & AMD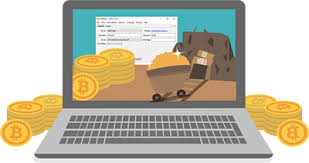 DOWNLOAD: AWSOME MINER
Full list of available versions:
This how-to is intended for people with moderate computer prowess. Awesome Miner can be configured for AMD GPU and nVidia GPU mining with ease. CPU mining takes more effort and will be a future article.
The free version allows two workers only and does group multiple GPUs under the same profile. Meaning if you have multiple AMD GPUs or multiple nVidia GPUs they would be under the same worker. If you had an AMD GPU(s) and an nVidia GPU(s) they would be separate workers and not shared.
If you would like to mine with two types of GPUs and a CPU you will need to purchase the standard edition for ~$35 USD.
You can download Awesome Miner directly from their download page. You only need to download the Awesome Miner Installer for this article. The only other software you will need is a Bitcoin Wallet. I recommend Exodus.io for Bitcoin wallet. You can also mine directly to an exchange.
Recommended Related Articles:
This post is also available in:

Русский