AwesomeMiner (CPU/GPU Nvidia & AMD Crypto Miner) Setup RePack Windows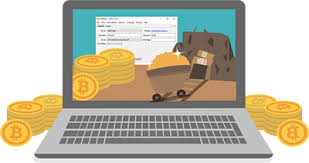 ---
Full list of available versions:
This how-to is intended for people with moderate computer prowess. Awesome Miner can be configured for AMD GPU and nVidia GPU mining with ease. CPU mining takes more effort and will be a future article.
The free version allows two workers only and does group multiple GPUs under the same profile. Meaning if you have multiple AMD GPUs or multiple nVidia GPUs they would be under the same worker. If you had an AMD GPU(s) and an nVidia GPU(s) they would be separate workers and not shared.
If you would like to mine with two types of GPUs and a CPU you will need to purchase the standard edition for ~$35 USD.
You can download Awesome Miner directly from their download page. You only need to download the Awesome Miner Installer for this article. The only other software you will need is a Bitcoin Wallet. I recommend Exodus.io for Bitcoin wallet. You can also mine directly to an exchange.
Please try the software and give feedback about what kind of functionality you would like to see in the next version. All comments and suggestions are welcome. The goal is to make mining easier and also provide powerful features to manage the mining.
GPU MINING
---
Native overclocking Use the Native overclocking to control the clock speed, voltage, power and fan
properties of your GPU's. Awesome Miner provides the unique feature of performing overclocking operations for both AMD and nVidia GPU's without using any external applications.
In addition to the native overclocking feature, clocking can also be performed via remote control of MSI Afterburner.
The overclocking can automatically be applied at a large scale across an entire mining farm based on the current mining algorithm.
Profit switching The Profit switching feature will optimize the mining for maximum profitability
based on statistics from both standard mining pools and multi-coin pools. Access all popular mining pools with just a click to get started with the profit based mining right away.
Use the benchmark to let Awesome Miner test multiple mining algorithms and mining software and measure the hashrate and power usage for each of them to optimize the profit switching decisions.
Power consumption The current Power consumption is displayed for both AMD and nVidia GPU's, independent of which mining software being used. The mining profit is calculated and displayed in real time based on the current power consumption, hashrate and the current mining pool.
Any crypto currency, Any software Includes support for over 40 of the most popular mining software. Several hundred crypto currencies are included with statistics and revenue information. Full flexibility to add and deploy any custom mining software, algorithm, crypto currency and mining pool.
GPU monitoring Display and monitor GPU properties including clock speed, fan speed, power consumption and temperature. Define actions to take in case a GPU is failing or running too warm.
Windows and Linux Manage and monitor GPU miners running on either Windows or Linux. Awesome Miner Remote Agent supports both platforms.
ASIC MINING & ANTMINER FIRMWARE
---
ASIC support Manage and monitor all popular ASIC devices without installing any software on the
device. Use profit switching on ASIC miners to prioritize mining on the most profitable pool.
Supported ASIC miners includes, but are not limited to: Bitmain Antminer, Baikal, Canaan Avalon, DragonMint, Hyperbit, iBeLink, Innosilicon, Obelisk and Whatsminer.
Antminer Bitmain Antminer is a popular ASIC miner and all Antminer models are fully
supported, including features for automatic configuration of Privileged API access, firmware upgrades and configuration of default pools.
Automation and SSH Automate the mining operations by defining triggers and macros where the ASIC miner can be instructed to perform operations like changing mining pool or rebooting the ASIC miner. Any SSH command can be sent to an ASIC miner, for example to force a reboot or shudown.
Optimized Antminer firmware Use the optimized Antminer firmware to get significant hashrate improvements and more features. The firmware supports display of power usage, LED flash, sleep mode, antivirus scan and multiple predefined hashrate modes. All these features are integrated in Awesome Miner. Supports Antminer S9, S9i, S9j, T9+, L3+, S17, S17 Pro, T17
Awesome Miner can also interact with the open source Antminer firmware provided by Braiins-OS
FEATURES
Notifications and Recovery Use the predefined rules or define custom rules to take full control of the mining
operations. Detection of high temperatures, slow mining progress, hanging miners and disconnected miners. Automatic restart of miners, with fully customizable triggers and actions. Define custom rules to automate tasks and setup schedules.
Notifications are displayed in the user interface and can also be sent by e-mail or web hooks. With a Cloud Services subscription also as Telegram App notifications and SMS messages.
API Use the HTTP API to interact with Awesome Miner from external applications and
get access to monitoring information about the miners. Use the API to provision and control the mining via external applications.
Use the powerful built-in C# script engine to create customized triggers and actions. Develop custom C# scripts for monitoring and performing mining and pool operations.
Dashboard & Mining history The dashboard gives an overview of all running miners and their total performance, revenue, profit and power consumption.
View long-term mining history, generate charts and export CSV-data to Excel for even more powerful data processing and visualization.
Organize miners Organize your miners using miner groups to make management of larger number of miners easier. Operations can be performed either on individual miners or on one or many groups of miners.
Define and assign tags to miners to filter and make it easier to identify properties of a miner.
Templates Use templates to apply a predefined configuration to one or many miners in a single operation.
Balance monitoring Monitor your assests using Coin wallet balance feature and the Pool balance feature for the most popular mining pools.
Changelog
---
Version 9.8.2 (2023-01-15) ASIC mining
Added support for Hammer D10+
Antminer S19 (Bitmain firmware) power mode configuration
Improved compatibility with recent Whatsminer firmware versions Changes
Minimum time for automatic miner discovery can be configured to 1 minute (previously 2 minutes) Mining software
Gminer 3.26 Corrections
Correction to the fan speed readings for Antminers running BraiinsOS firmware
Correction to display of IP address the first time an auto discovered miner is added
Recommended Related Articles:
Read more articles about cryptocurrencies and mining at CRAZY-MINING.ORG

Do you like to read similar articles about cryptocurrencies and mining, do you want to support me as an author or ask questions? Be the first to know the news, subscribe to my telegram channel CRYPTO WIKIES