T-Rex 0.7.3 – Performance improvements for Turing GPUs (20xx series)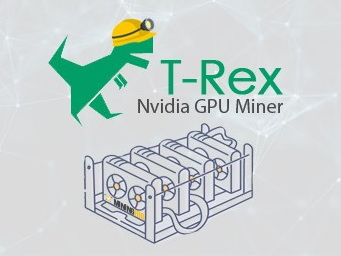 GitHub: DOWNLOAD T-Rex 0.7.3
T-Rex 0.7.3 – Performance improvements for Turing GPUs (20xx series)
Both Enemy and T-Rex miner has the following aspects in common. They are written from scratch, both are closed source miners with 1% dev fee and supports a wide range of algorithms. Although they support a number of algorithms; they are best known for X16R and X16S mining. Some members reported that Enemy is faster and some say T-Rex gives you more coins than Enemy miner. We tested the recent version of both the miners and looks like both have similar performance and both runs stable.
Just a day ago Enemy released a new version; Enemy 1.23 with performance optimizations on RTX 2080 and RTX 2080 TI cards. Similarly T-Rex also has come up with a new version; T-Rex 0.7.3 with performance improvements for Turing GPUs. If you are mining Ravencoin and especially if you own RTX 20xx GPUs then it's definitely worth the upgrade.
T-Rex 0.7.3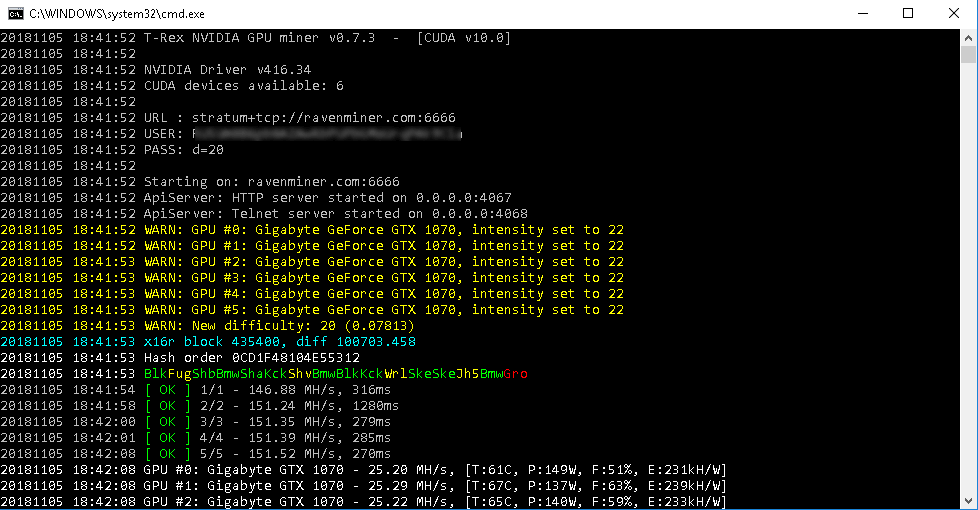 T-Rex is a NVIDIA only GPU miner available for Windows as well as Linux. In addition to performance improvements on Turing GPUs (20xx graphic cards) the latest version T-Rex 0.7.3 has some bug fixes and also has the following features. This version has improved Skunk, PHI, Polytimos. Compared to previous release you can expect minor performance increase on x16r and x16s algorithms. Also a new functionality has been introduced (--back-to-main-pool-sec launch parameter) which returns back to main pool after mining on failover pool. Along with this there are few other changes and improvements which you can find in the release notes.
Our usual reminder before you download the miner: T-Rex miner can now be found on GitHub but do note that it is only available as binary release. It is a closed source miner which includes a build in developer fee of 1%. Also to get maximum performance update your display drivers. For CUDA 10 support driver ver. 415+ is recommended which you can download from this link.
Other versions miner T-Rex:
Full list of available versions: