How to Mining Ravencoin (RVN)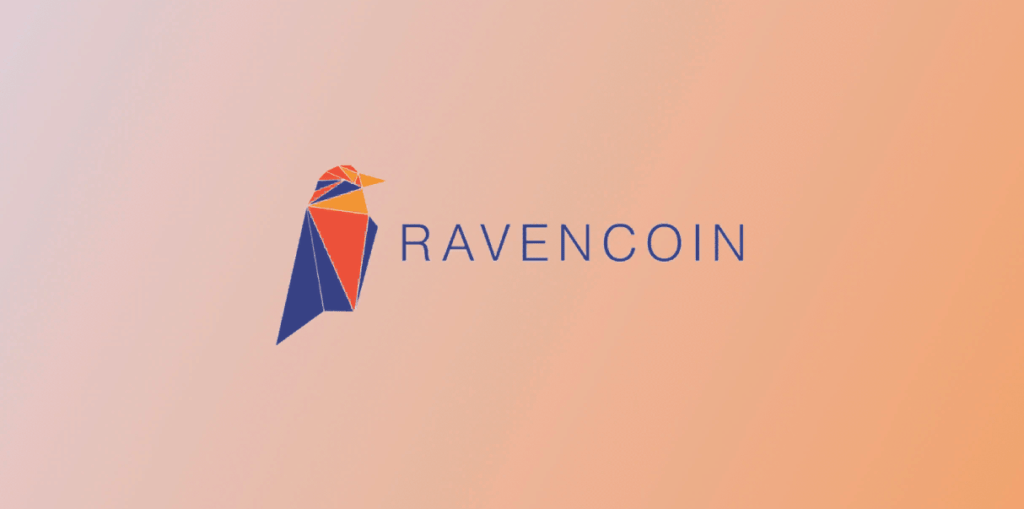 While bitcoin served as their inspiration, businessmen Bruce Fenton, Joel Wes, and programmer Tron Black came up with new concepts to launch Ravencoin in 2018. The Ravencoin software development team did not initially intend to make the tokens available to the general public. However, they received significant financial assistance from Overstock.com Medici Ventures when they introduced their digital peer-to-peer network. Let's look at the market dynamics first before reading the Ravencoin price prediction.
On January 3, 2018, Ravencoin (RVN), a cryptocurrency based on a fork of the Bitcoin code, was officially published after more than 430 Bitcoin engineers continuously worked on it and made more than 14,000 changes. Ravencoin is an open source initiative created to provide fast payments to anyone around the world. The X16R algorithm used can only be mined on GPU rigs and cannot be used on any ASIC hardware. In addition, Ravencoin is designed to be a reliable and fair blockchain, so there are no masternodes or ICOs.
Ravencoin algorithm.
The number of hash methods used, their sequence, and the number of bytes used are determined by Ravencoin and the X16R implementation using the hash of the previous block. All X16R capabilities can be extended to include Script, Equihash, and other ASIC-resistant algorithms, allowing anyone with an idle computer to participate in mining operations using available hardware.
Ravencoin Explained.
Exploring the multiple benefits of the Proof-of-Work blockchain, the KAWPOW mining algorithm, which replaced X16R and X16RV2 on May 6, 2020, is not only secure but also ASIC resistant. In addition, this blockchain platform has become a pioneer, positioning itself as a competitor to other established digital assets such as Ethereum, Bitcoin, Stellar and others. Bruce Fenton and other bitcoin fans are leading the way.
Ravencoin may have gone a bit further in creating user-friendly solutions by making it easier to issue tokens for a number of reasons such as reflecting real assets and NFTs. For the entire DeFi ecospace, this has been a huge leap.
Mining Ravencoin.
Thus, joining a pool is the most effective strategy for increasing your resources and maximizing your Ravencoin mining profits. Participation in one or more pools provides smaller, but more stable and regular profits. There are several RVN mining pools around the world; some require registration and others do not. The mining pool with the highest market share, solid reputation and of course the highest hash rate will be the best. Together, these elements determine the block detection rate. In conclusion, it is worth investing in an Nvidia GPU and dedicate yourself to your task. When mining RVN for profit, this card is the best player on your team. Alternatively, mining this coin alone is the worst possible method. Forget about fast and reliable earnings with single mining; it may take years.
There are various considerations that you must make. Hardware comes first. The next thing you should consider is your internet connection. Your efficiency as a Ravencoin miner depends on latency. For best results, a reliable internet connection with unlimited bandwidth is recommended. However, we recommend at least 500MB per month per machine if your bandwidth is limited. You must create a wallet in order to accumulate, send and receive rewards.
We need to linger on a couple more questions. There are a few potential issues that you should consider if you are planning to create a mining rig that uses multiple graphics cards solely and exclusively for Ravencoin mining. Warmth and loudness are two of them that go hand in hand. Optimal cooling when using additional graphics cards requires stronger airflow to keep your devices cooler. In addition, cooling fans make a lot of noise.
You should not underestimate the amount of electricity your mining rig uses. It's really quite simple: the more cards you have, the more you will use, and this will be reflected in your energy costs.
Video cards for mining.
The advantage of Ravencoin is that it does not require the most advanced technologies and the X16R algorithm is not demanding at all. However, even if you buy more expensive hardware, it's still okay because you can always switch to mining other GPU currencies, which may require more mining power.
The GTX1080 is the most reliable card to buy as it delivers the perfect balance of hashrate, power consumption and value. From a financial point of view, this is the most profitable option. Don't forget to account for the extra +50W that other computer components add when calculating power consumption.
There are three other things we can mention if you decide to buy another card that are less important but have an impact nonetheless.
1) Company guarantee. Whether we're discussing cars or graphics cards, sometimes there are manufacturing defects that may be covered under warranty.
2) Card resale price; after all, it's best to lose as little money as possible if you decide to sell the card.
3) Maps for mining are more difficult than for standard games.
4) Durability of the card. Some cards are more durable because they have a better cooling system.
Cloud mining Ravencoin.
The lack of hardware is the biggest advantage, but what does that really mean? You use third-party hardware and pay for it by subscription. Everything is handled for you by an intermediary, so there is no need for electricity bills or equipment purchases. However, first you need to determine how much you are willing to spend on renting Ravencoin mining equipment. It is a wise decision to evaluate your profit and determine if the invested capital covers the profit. It is preferable to abandon this attempt if you find yourself on the losing side of the equation.
Ravencoin.
By giving users the ability to create a new class of crypto assets, the Ravencoin program aims to set trends. The name of the token is taken from the fictional setting of Game of Thrones. In addition to being able to generate tokens that fall under existing marketable asset categories such as stocks, collectibles, gold, event tickets, or even airline miles, are now also transferable.
The lucrative aspects of Bitcoin have also been implemented in Ravencoin as an offshoot of the Bitcoin source, including the ability for the entire trading community to exchange numerous digital tokens. The maximum supply of Ravencoin is 21 billion RVN, and further modifications include a one-minute block time, an updated emission schedule, a block reward of 5,000 RVN, and Ravencoin cryptocurrencies. Ravencoin uses the Proof-of-Work consensus algorithm to improve network security.
This famous transfer of Ravencoin tokenized assets benefits all respectable platforms using the Ravencoin platform in the long run. Not only in terms of functionality, but also due to the increased activity on the platform and the launch of the Ravencoin mainnet, the token has made significant progress in gaining ground in the cryptocurrency market. Even though Ravencoin is a newcomer and a young member of the cryptocurrency ecosystem, it wants to seriously challenge its competitors.
The Ravencoin platform is well positioned to grow, albeit slowly but steadily, with strong community support from one of the most established online shopping companies. The platform is open source and is run by crypto nodes with the help of the community.
Ravencoin price.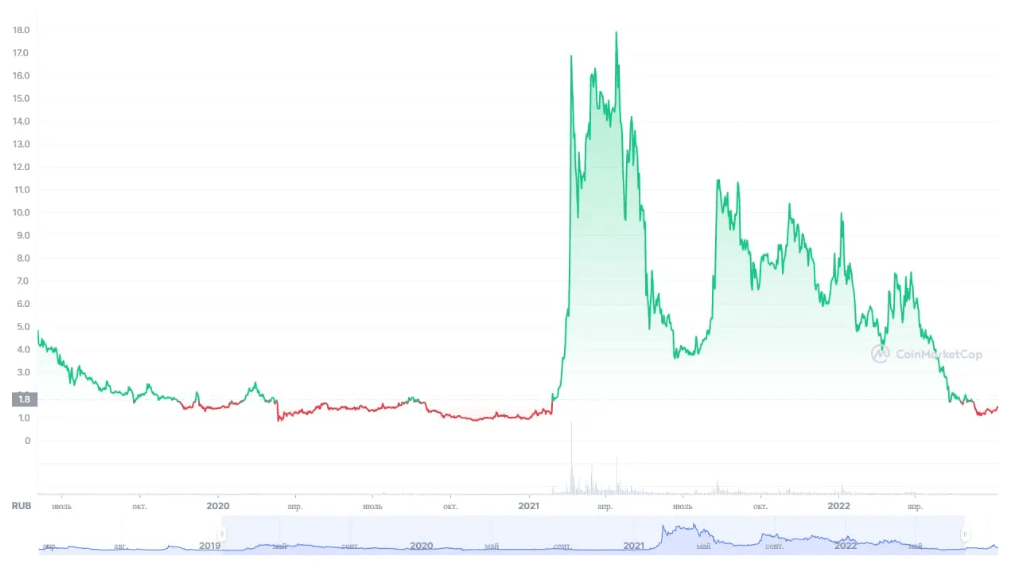 Cryptocurrency The innovator of next generation solutions is now Ravencoin. Modern technologies successfully free the market from traditional transactional methods. The native currency Ravencoin, or RVN, which is exchanged on several exchanges by millions of users around the world, has not yet entered the primary hierarchy of currencies with high investment attractiveness.
When the Ravencoin RVN cryptocurrency won the trust of buyers and made a profit for investors and traders, the momentum that initially favored it disappeared.
Right now, Ravencoin is trading at around $0.056, however it currently has modest momentum. The tendency of RVN price to behave in the most turbulent and erratic way is a characteristic that is often and carefully noticed in the cryptocurrency market. Investors have not yet shown much interest in this cryptocurrency asset, as the market is not sure of its potential.
Is it profitable to invest in Ravencoin.
Ravencoin experts have predicted that the price of RVN could rise by 142% from its current level to $0.16 by 2025. However, the price estimate indicates that in 2030 the projected return on investment will be close to 650%. As a result, investing in the Ravencoin cryptocurrency becomes undeniably profitable.
Let's face it, Ravencoin is a young and growing cryptocurrency, but if you look at the dynamics of the market, you will see that the huge demand for it is large enough to significantly increase your income. As previously stated, RVN has the advantage of being ASIC resistant. This helps keep the network decentralized and secure from hackers. As one of the most powerful decentralized networks, Ravencoin was originally designed to ensure equality and fair distribution. This can be seen from the lack of masternodes, ICOs and pre-mining. As a result, fraud is effectively eliminated.
Ravencoin price prediction.
A careful examination of the facts and data about Ravencoin RVN reveals a completely different picture. Despite a promising bull run and great future potential, there are several reasons why the currency needs to put in more effort to match its size compared to its competitors. Our cryptocurrency outlook indicates that cryptocurrencies like Ravencoin may need a technological upgrade to regain their price appeal.
When making significant changes to the core of an open source project, developers have to rework a lot to be more nimble. Since Ravencoin hasn't outperformed itself over the past year and most of its competitors haven't captured traders either, this could help RVN's price peak.
Conclusion.
I believe that Ravencoin is a very promising coin that has enough time to prove itself. However, if you keep a close eye on the future trends of the cryptocurrency and accurately evaluate your own resources, you will surely win.
Read more articles about cryptocurrencies and mining at CRAZY-MINING.ORG

Do you like to read similar articles about cryptocurrencies and mining, do you want to support me as an author or ask questions? Be the first to know the news, subscribe to my telegram channel CRYPTO WIKIES