Mining on the new Nvidia RTX 2060 GPU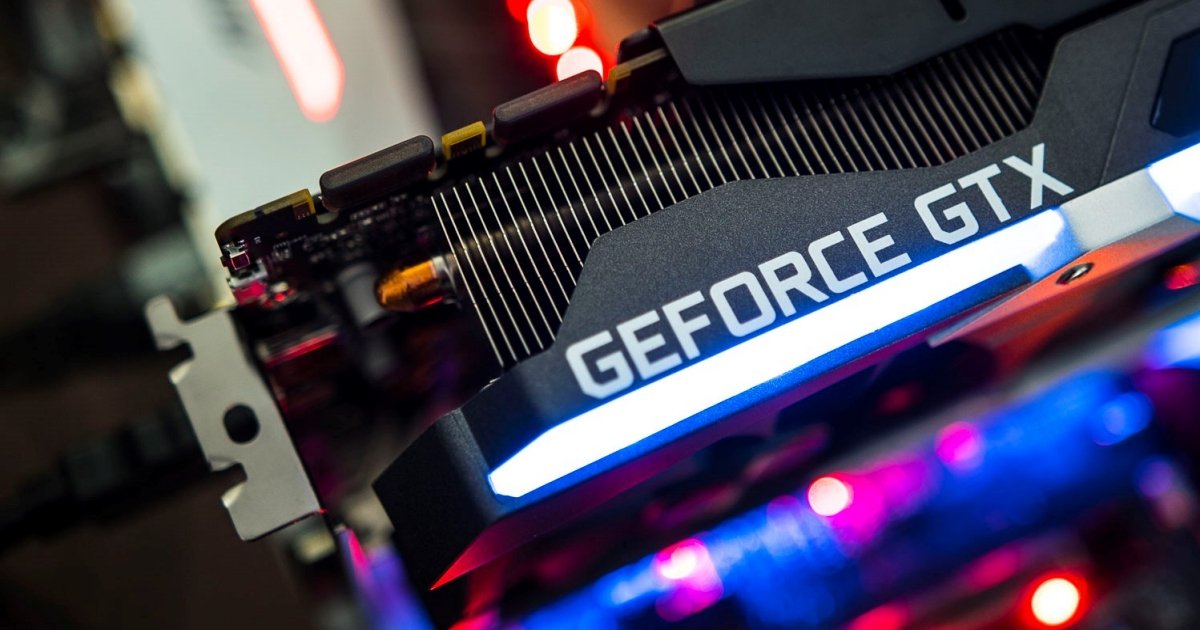 First mining experience with the new Nvidia RTX 2060 GPU
For several days we played with one of the new Nvidia RTX 2060 video cards and tried how well it works for crypto mining using various miners and mining algorithms. But, as expected, with the new GPU releases, there is more to be desired, but more on that later. We like the design and implementation of the entire Nvidia cooling solution on their GeForce RTX 2060 Founders Edition cards. Although there will also be many custom partner projects. The latter should appear in a couple of days and begin to go on sale pretty soon when Nvidia begins to ship FE cards in a couple of days. One thing we don't really like about the latest RTX 20×0 series is the fact that Founders Edition cards are only sold directly by Nvidia and are only available in a limited number of countries around the world, the same goes for RTX. 2060 FE.
Features Nvidia RTX 2060: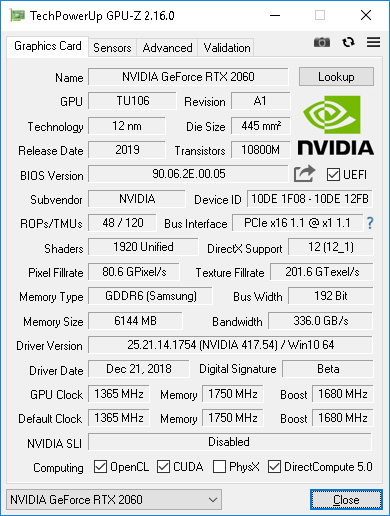 The Nvidia GeForce RTX 2060 Founders Edition equipped with one 8-pin PCI-E power connector (power up to 150 W) plus the maximum power provided by the PCI-E slot (max. 75 W), which should provide enough margin for additional overclocking 160 W TDP (100%). You can get up to 118% TDP or about 189 watts with a tool like MSI Afterburner on FE. We still have to play a little more with the overclocking capabilities of the graphics processor of the video card, as well as the built-in GDDR6 memory, although the memory bus on the RTX 2060 is only 192-bit, and GDDR6 video memory with 14 Gb / s speed can still provide a rather high memory bandwidth. The cooling solution and the fans do an excellent job of maintaining the video card at a temperature below 60 degrees Celsius even with a load of 100% at 160 W TDP and an ambient temperature of 30 degrees. The cooler has a good design with high-quality and durable fans, so this should ensure a long and trouble-free operation, as we are used to FE cards, except when there are any factory problems or design flaws, which, unfortunately, can always happen .
Hashrate Nvidia RTX 2060
In the table below you can see some of our initial tests with various miners and using various algorithms that they support.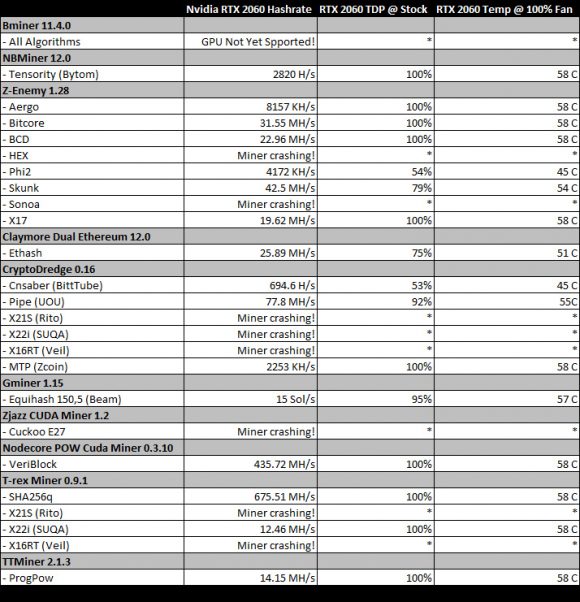 As expected with GPU releases, miners are not yet optimized or may even not support the new Nvidia GPU at all, as is the case with Bminer, which produces an error regardless of the algorithm. Other miners tend to fall on some of the supported algorithms when working on RTX 2060 with default settings. Since after a while this is a new graphics processor, we can see an additional increase in performance when new video cards appear on the market and miner developers get access to them and start playing.
Conclusion
So far, the new RTX 2060 does not seem very attractive for crypto mining, but I hope it will be better supported soon and will offer even better hashrates. Until we see some more positive movement and the cryptocurrency market begins to recover, however, the demand for the new RTX 20 × 0 series, and not just for the RTX 2060, will probably not be large.
Recommended Related Articles: