Cryptocurrency exchange – what is it?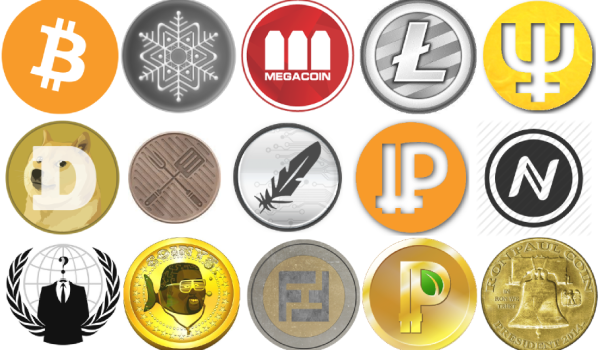 Cryptocurrency exchange – what is it?
Cryptocurrency exchange – a platform for converting virtual coins or exchanging for fiat money. This is a special platform that users use to trade, exchange one digital coin for another, and also exchange them for fiat money (dollar, euro, yuan, etc.). A cryptocurrency exchange is a platform where you trade and exchange one digital currency for another or for different world currencies, including dollars, euros, rubles and yuan.
Cryptocurrency exchanges – are a kind of analogue of trading, such as, for example, Forex. Each participant, investing real money, has the right to carry out operations related to the analysis of bets, receive signals, sell and exchange bitcoins and other popular types of currencies for real money. Each novice miner who wants to try his hand at this earnings can take advantage of a whole list of cryptocurrency exchanges on which he can start, and, having filled a few bumps (an unavoidable circumstance for all newcomers), start earning very real money.
In these articles, we made a selection and review of the best cryptocurrency exchanges that we ourselves use and recommend for use:

Exchanges overview: The best cryptocurrency exchanges of 2019 (Part 1)

Exchanges Overview: The Best Cryptocurrency Exchanges of 2019 (Part 2)
Today, cryptocurrencies are confidently conquering the financial world. Therefore, many who were able to appreciate their advantages quit their main job and devote themselves to trading. It has long been history that trading on exchanges was available only to a narrow circle of people, brokers who, buried in piles of securities, monitored the movement of prices of certain assets. The whole process associated with this activity almost completely went to the world wide web. Moreover, it has become available to most network users. Today, everyone can become a cryptocurrency trader, regardless of their level of knowledge and the amount of initial capital.
It should be noted that cryptocurrency exchanges also represent one of the possible ways to get the coveted coins, unlike mining, which serves only to create them. In addition, only exchanges enable the user to exchange cryptocurrencies for ordinary money. If you do not take into account the exchange services.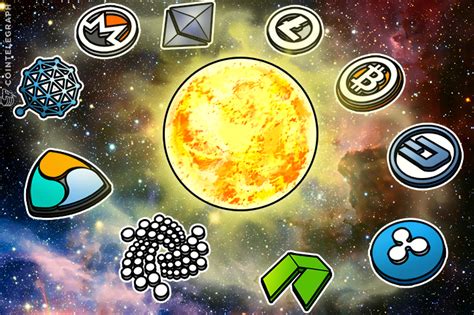 Exchange History
The appearance of the first exchanges depended directly on the pace of development of such a cryptocurrency as bitcoin, which we will use as an example in this article. In the early years, the sale and purchase of bitcoins was carried out only through private transactions between users or on the IRC channel # bitcoin-otc. In this way, one of the coin owners acquired in 2010 two pizzas worth $ 25 for 10,000 bitcoins, which in turn gave impetus to the further development of the first cryptocurrency market.
The first major exchange, MtGox.com, founded by Jed McCaleb on the Bitcoin platform, appeared in 2010. It was later sold to the Japanese company Tibanne Co. Ltd. The creation of the site also contributed to the growing popularity of bitcoin.
Since the beginning of 2011, exchanges for trading "digital gold" began to emerge in various parts of the world (Britcoin, Bitcoin Brazil, BitMarket.eu, etc.). The subsequent increase in the value of cryptocurrency has attracted interest from traders. In this regard, bitcoin quotes began to appear on such well-known terminals as Yahoo Finance, Thomson Reuters Eikon and others. Today, there are a fairly large number of cryptocurrency exchanges that ensure the safety and efficiency of transactions.
Classification of cryptocurrency exchanges
Today, experts in the field of digital money distinguish several main types of exchanges:
Exchanges that are used to exchange cryptocurrencies for world and national currencies, that is, for real money;
Exchanges that allow users to exchange one cryptocurrency for another;
Exchanges that allow you to change only certain forks of bitcoin.
At the same time, the principle of operation of all exchanges is the same – to sell your coins at a higher price, to buy as cheaply as possible, so that as a result you can win. This applies to all speculations and operations that are carried out on these sites. It should be noted that for those who understand the basics of classical exchanges and are versed in trading stocks and securities, making a profit by speculating in digital money will not be particularly difficult.
Below we provide a list of the main components that each user uses in the process of trading on the exchange of bitcoin and its forks:
sell, buy orders for sale and purchase;
schedule;
transaction history;
trading volumes.
By purpose, several types of exchange cryptocurrency services are distinguished:
To exchange digital money for global or national fiat money.
Convert virtual coins to each other.
Exchange of specific forks of Bitcoin.
With the development of the cryptocurrency sphere, the line between the types of exchanges has been erased. Almost all exchanges have wide functionality and allow for a wide range of operations in different directions.
Today, cryptocurrency exchanges differ in functionality, namely:
The choice of virtual coins. Beginner sites, as a rule, work with a small set of cryptocurrencies and fiat money. Several tens or hundreds of pairs are available to users. With the growth of popularity and rating, the possibilities of the cryptocurrency platform also increase.
Features of the withdrawal. Exchanges vary in the number of coins available for withdrawal to wallets. As a rule, these are Bitcoin, Litecoin, Ether and other coins. For popular sites, this list amounts to dozens of types of virtual and fiat money. Some cryptocurrency services allow you to withdraw only regular currency, and virtual money has to be exchanged.
The size of the commission. Each platform establishes individual requirements regarding payment for the purchase / sale operation or withdrawal of cryptocurrency. The service may charge a commission only from the recipient of the coins or both parties to the transaction. Sometimes a fee is charged for depositing and withdrawing money.
The need for verification. Exchange sites differ in the possibility of trading without disclosing an identity. As a rule, anonymous users have access to limited functionality. Limits are removed after identification.
Security level. Exchanges vary in the degree of protection of their personal account and user data. In some services, it is enough to enter a password to enter, while others require two-factor authentication. There are more sophisticated ways to verify a user.
I / O Options Exchanges differ in the number of ways to enter digital and fiat money, as well as how to withdraw them to different payment systems.
Trading volumes. On start-up sites, daily volumes do not exceed several million dollars, and on large exchanges with high ratings, they reach several billion.
Additional functions. Cryptocurrency exchanges vary in capabilities for customers. Many platforms offer margin trading, the opportunity to participate in referral programs, interest accrual on stored cryptocurrency and so on.
In addition, cryptocurrency exchanges differ in design language, interface, speed and methods of communication with technical support, location of services and so on.
How to choose a cryptocurrency exchange?
For the right site selection, it is important to know the principle of operation of cryptocurrency exchanges, what it is, and how they differ from each other. To avoid mistakes, experts recommend paying attention to such factors:
The size of the commission. The lower this indicator, the better. It is worth considering that some exchanges reduce the commission fee for exchange transactions and increase for the withdrawal of money. Costs must be calculated in a complex, taking into account the cryptocurrency of interest (the one with which the operation will be conducted).
Limitations on withdrawal. Some exchanges set limits on the amount of input-output of cryptocurrency or fiat money.
The number of pairs. Good sites offer a large selection of currency pairs, which opens up additional opportunities for conversion and earnings.
Verification. Some services limit functionality until the user enters personal data and confirms them. This process is called verification. When making transactions with small amounts, disclosing your identity is usually not required.
Reliability. This parameter can be judged if you study the reviews about the cryptocurrency exchange, find out how much it works, and where the offices are located.
Interface. For users from the CIS, an important point is the presence of the Russian language. Convenience of use and clarity of information are no less important.
The number of input / output methods. The more features the system provides, the better. It is important that replenishment and withdrawal are available using cryptocurrency wallets, EPS, bank cards and other methods.
Security. A big plus if the cryptocurrency exchange requires two-factor authentication and offers additional ways to protect the client's money.
The choice depends on the goals that the network member pursues:
For a trader, the number of pairs, the availability of additional tools, the convenience of studying charts and safety are important.
For a simple participant – the presence of the necessary pair, the speed of withdrawal of convertible coins, restrictions on withdrawal, the presence of verification and others.
When searching for an exchange platform, it is worthwhile to comprehensively approach its assessment.
How to work on cryptocurrency exchanges?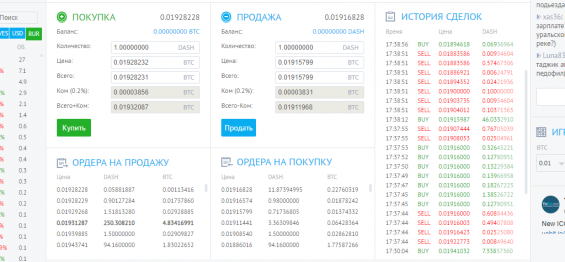 Before using the exchange platform, it is important to work with the tools at the user's disposal:
The chart is a special "picture" reflecting information on the movement of the exchange rate of the selected cryptocurrency or fiat money. It can be used to evaluate the spread – the difference between buying and selling coins. One way to display is a Japanese candle. The figure consists of a body (wide part), as well as lines above and below, reflecting the price range between opening and closing.
Orders to buy or sell. Information about orders is collected in the so-called "glass" – a table with data on the number of coins and the declared price. Analysis of the information allows you to assess the demand for a particular coin or find a participant offering suitable conditions for the transaction. The information in the glass appears after the user creates the order, and then the process of waiting for the second participant starts.
Support and resistance are special levels that limit the minimum and maximum price parameters. The support line runs at the bottom and is drawn at the minimum cost parameters. The resistance level works on the opposite principle – it limits the maximum prices.
Trading volume – a parameter that reflects the amount of transactions performed on the exchange platform. It is expressed in dollars or rubles. On cryptocurrency services, as a rule, information is used on the number of transactions under the price chart and shown in columns with the number of transactions for a certain period of time.
In the process of trading on the cryptocurrency exchange, two types of analysis are used – fundamental and technical. In the first case, the news, economic and political components that affect the exchange rate are analyzed. In the second situation, work is meant taking into account the history of price movement and the formation of patterns. The task of the trader is to control the price, timely purchase and sale of coins.
A cryptocurrency exchange for beginners, as a rule, plays the role of a simple exchanger – a service for converting virtual and fiat money. If the site is used for earnings, it is important to consider the following rules:
You can not give in to emotions. The bidder must maintain his composure, control his actions and be as calm as possible.
When opening an order, it is recommended to place no more than 5-10% of the size of the deposit. This approach eliminates the loss of coins and allows you to worry less during the bidding process.
When working on a cryptocurrency exchange, it is important to rely only on your own strengths and knowledge. The best option is to control the movement of prices on fundamental and technical grounds. The sale and purchase of cryptocurrency should be carried out taking into account the strategy.
The best option is to use several currency pairs. If you work with only one cryptocurrency, the risk of burn out and remain without money increases.
Useful traits for a trader:
Lack of greed. In the process of bidding growth or price reduction, you must act promptly and take profits. If you expect more income, you can lose money.
Patience. A good trader is able to observe the chart and wait for the optimal moment for the operation. No need to use any price fluctuation for earnings – it is important to act for sure.
Attention. During the bidding process, it is recommended to look at the glass of bids, evaluate the technical and fundamental factors. It is also worth paying attention to coin capitalization and trading volume.
Given these features, the chances of making money on a cryptocurrency exchange or to profitably convert are increasing.
The best cryptocurrency exchanges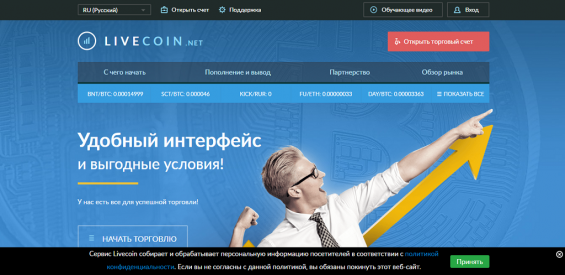 When choosing an exchange platform, it is important to focus on proven services that differ in terms of reliability, security, trading volume and other factors. Let us single out the TOP-5 exchange platforms in the CIS that have the best indicators:
Binance.com — convenient exchange platform with the ability to select the Russian interface. A large selection of currency pairs is offered here, small fees for depositing and depositing money are charged. The service has been operating since 2017, and the main office is located in Hong Kong. Current trading technology allows you to process about 1.5 million orders per second. Exchange features – leading positions in trading volume, low transaction fee (0.1%), support for popular virtual coins, availability of an application for mobile devices, lack of payment for entering cryptocurrency.
Exmo.com — Exchange platform, loved by many users from the CIS. It has been operating since 2013, which is additional evidence of its reliability. It provides for high security requirements, low transaction fees, a large selection of options for depositing and withdrawing funds from the account. Internal transfers take a few seconds, and transferring money to an EPS or card takes half an hour.
Livecoin.net — a large exchange platform, in demand among residents of the CIS countries. It has a convenient interface, allows you to withdraw money in dollars and rubles, has the necessary set of currency pairs (about 200) and an increased level of user protection. The commission for the operation is from 0.1 to 0.2%.
Yobit.net — convenient exchange platform that supports a large selection of currency pairs (more than 1000) and offers users wide functionality. Here you can trade virtual coins that are at the initial placement stage. Features – almost instant deposit and withdrawal of money, the availability of rare virtual coins, a small commission payment (up to 0.2%). Two-factor protection and bonuses for traders are provided.
Poloniex.com — Time-tested exchange established in 2014. Due to its reliability and development, it quickly became a leader and became one of the most popular platforms among cryptocurrency users. More than 45,000 people are registered here, and the turnover exceeds 350 million dollars a day. There is a large selection of currency pairs (over 100) and a wide selection of convenient tools.
The indicated exchanges are a "drop in the bucket" of cryptocurrency services. But there are enough of them to test the benefits of converting on the exchange and feel like a cryptocurrency trader.
Conclusion
We recommend registering on a large number of exchanges, not only because exchanges sometimes close the registration, but because you can manipulate your portfolio of cryptocurrencies and diversify investments in various assets.
Remember that trading and profits come with experience. The sooner you begin to study, the faster you will get results with or without marginal leverage. Any tool can be used both for good and against oneself.
Most beginners think that trading success lies only in books, formulas and a single strategy. But this is not so, because otherwise trading bots would force people out of the market.
Learn to trade, because trading robots can not see the psychological mood of the crowd: panic, anxiety, insecurity. And the market is mentality and emotions.
Do you have any experience with cryptocurrency exchanges? Share it in the comments!
Recommended Related Articles: