Cryptocurrency and mining news on 01/27/2020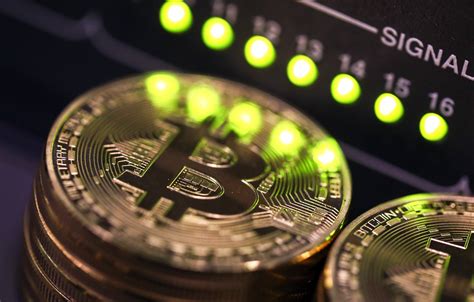 CEO Binance advised Peter Schiff to "continue to use fiat money"
The Golden Beetle Peter Schiff recently announced the loss of his Bitcoins, thus indicating that the Bitcoin ecosystem is not the best place to store money.
In response to this, Binance CEO Changpen Zhao said that for some cryptocurrency users, including Peter Schiff, it is better to store their funds in centralized exchanges, as they lose their keys and "cannot protect them even from themselves"
If earlier Peter Schiff said that his password "stopped working", then later it turned out that it was a "very simple password from numbers," which he "used many times in the past."
Then Changpen Zhao told him:
"Oh, that's not good … I'm not sure that even a centralized exchange would help you get your coins back. What can I advise? Unless, continue to use fiat. "
It should be noted that actually storing cryptocurrencies in the wallets of centralized exchanges or third-party services is a danger to your coins, and this is almost the same as storing money in a bank.
Of course, the head of Binance knows this well, but talks about a simple and affordable way to store coins for some less organized users, including Peter Schiff. At the same time, CEO Binance does not exclude that such people are "better off using the fiat money" offered by banks.
Vodafone leaves the crypto project Libra
The cryptocurrency project Libra, launched by Facebook, continues to lose investors.
According to the BBC, telecommunications giant Vodafone announced the withdrawal from the project, but the company continues to adhere to the ideas of innovative development.
Similar statements were made earlier, for example, by MasterCard and PayPal, which also left the crypto project.
The Vodafone press center said the company's efforts will now focus on developing the platform for mobile payments M-Pesa. Note that this service is already used by residents of some African countries.
According to the developers, M-Pesa users will be able to send funds to more than 20 countries.
According to observers, the exit of large corporations from the Libra project was the result of increased pressure from the central banks of some countries. Currently, EU regulators are opposed to Libra and are even ready to release their cryptocurrencies to counterbalance the digital asset Facebook.
LocalBitcoins suspended service for residents of several countries due to EU requirements
An alarming trend, from time to time making itself felt in the centralized elements of the cryptocurrency ecosystem, has received yet another confirmation. According to the BitcoinKE crypto portal, the LocalBitcoins peer-to-peer exchange has limited access for users from several countries.
The message sent to clients contains a list of regions where, in accordance with the requirements of the European Commission, LocalBitcoins decided to implement a "strengthened legal examination process". It includes Afghanistan, American Samoa, The Bahamas, North Korea, Ethiopia, Ghana, Guam, Iraq, Libya, Nigeria, Pakistan, Panama, Puerto Rico, Samoa, Saudi Arabia, Sri Lanka, Syria, Trinidad and Tobago, Tunisia, US Virgin Islands and Yemen.
While residents of some countries on this list were no longer able to use LocalBitcoins due to current international restrictions, others were included in it for the first time.
In addition, users from countries that are not on this list report problems. So, a trader from Uganda confirmed that he, like everyone else, was offered to wait for the introduction of a new account activation process or close it and get their bitcoins.
"At first I noticed that all the offers in GHS for Ghana were completely removed from the site," said another trader. "Then, trading volumes dropped significantly."
A number of Twitter users have confirmed that they receive emails of the same content from LocalBitcoins.
Earlier, mandatory verification of users was introduced at LocalBitcoins and the possibility of exchange in person was eliminated. LocalBitcoins, as a Finnish company, has to comply with the Fifth EU Anti-Money Laundering Directive and comply with other applicable requirements.
Recommended Related Articles: