Binance US, FTX and OKCoin cryptocurrency exchanges offer the lowest trading commissions in the spot market
According to a new study by The Block analyst Larry Chermak, Binance US, FTX, OKCoin, bitFlyer Japan and Poloniex are by far the cheapest spot cryptocurrency exchanges.
Chermak analyzed trading commissions on the top 20 cryptocurrency exchanges and concluded that FTX is the cheapest exchange for retail traders, while Binance US and OKCoin are the least expensive exchanges for large traders.
Coinbase, bitFlyer EU, Bitstamp and Gemini are some of the most expensive spot exchanges for retail traders, although Gemini offers the lowest commissions to large traders.
Binance used to be one of the least expensive crypto exchanges, but now it offers quite high commissions to large traders. For retail traders – who are the target audience of Binance – the exchange is still inexpensive.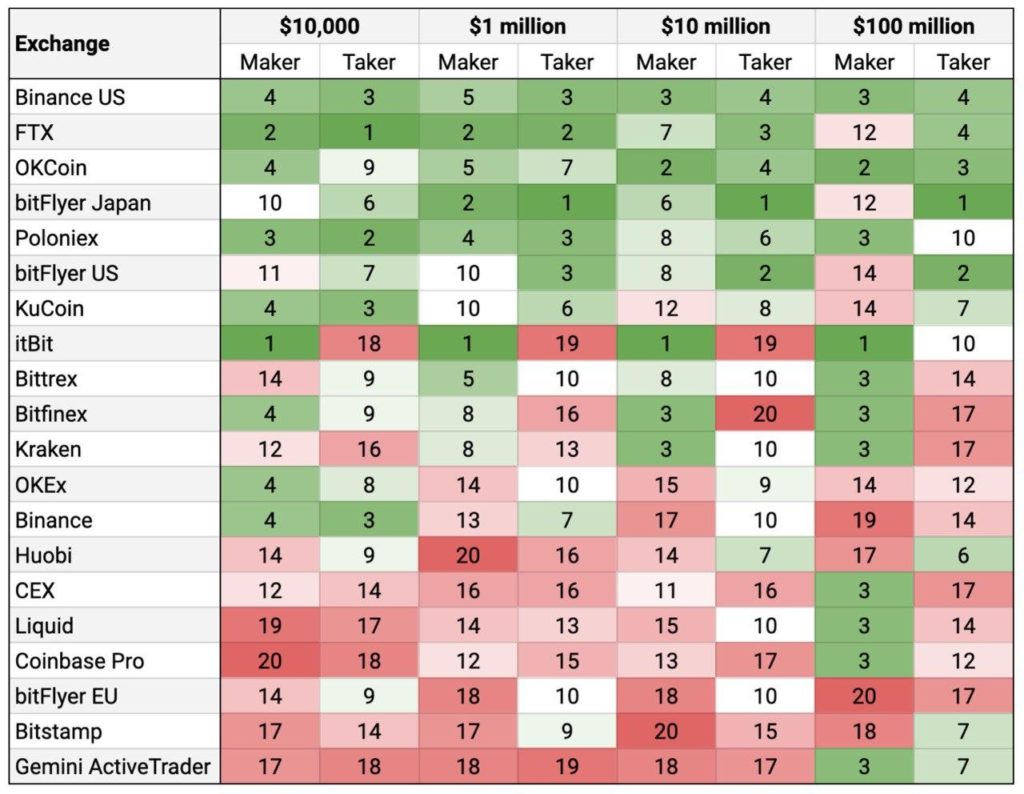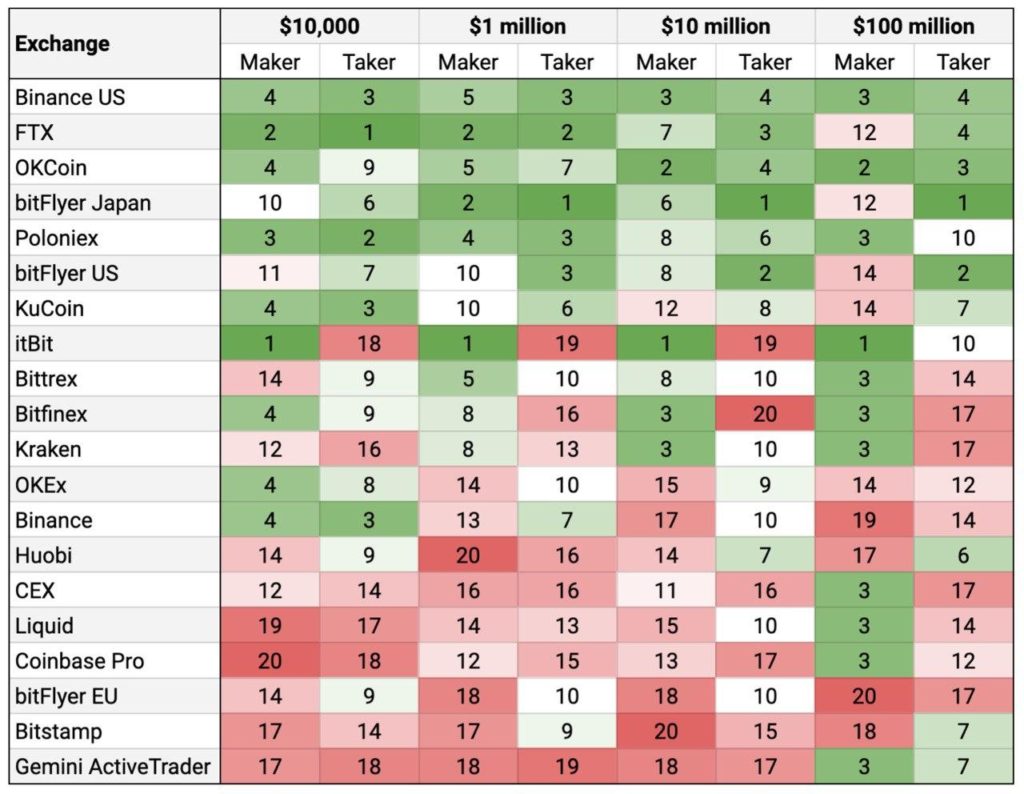 Recommended New Articles: