How to withdraw cryptocurrency: ways to withdraw BTC, ETH, XMR, RVN and other altcoins in fiat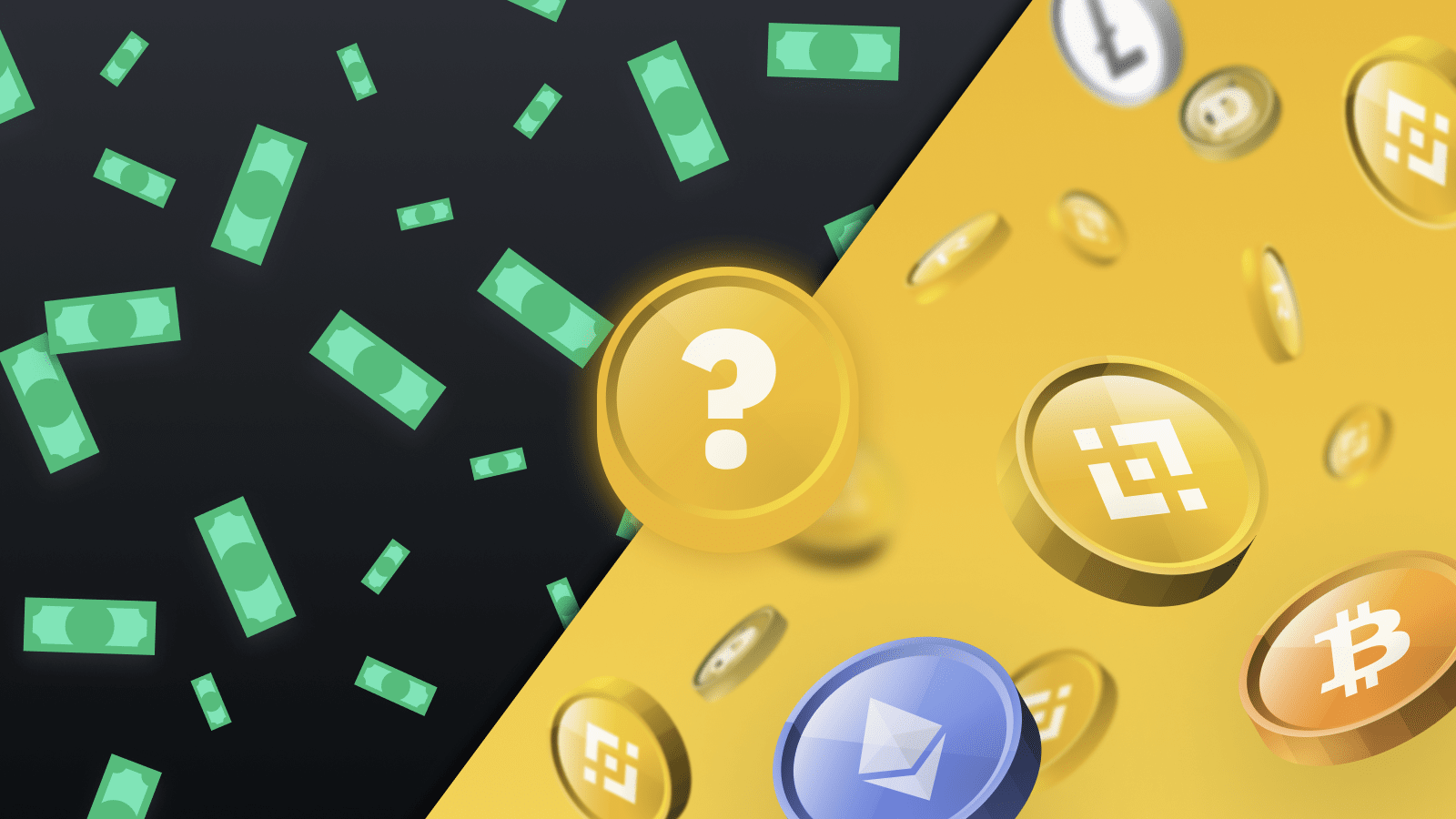 BTC, ETH, XMR, RVN, and other altcoins get to your cryptocurrency wallet obtained by mining or buying on the exchange. You can store them until better times, expecting that in the near future the exchange rate will rise even more, and you will be able to sell your crypto-assets at a good price. Now it is already possible to buy goods and order services for cryptocurrencies, like Bitcoin, Ethereum and other altcoins, but it is not yet too common, and the rate is not always satisfactory. Therefore, many people prefer to withdraw cryptocurrencies in fiat money (USD, EUR, RUB, CNY GBR), turning them into the usual money, which can be used everywhere.
Whether this is the right decision, or it is still worth waiting, no one, including us, can say with a 100% guarantee. So you have to decide for yourself what is more profitable – to get finances here and now, or to take a risk and hope for additional profit in the future. In 2021 the sharp increase of Bitcoin exchange rate and gradual but stable Ethereum exchange rate led to the growth of number of miners and traders of crypto. You can also buy video cards for mining or ASIC and mine Ether or trade Bitcoin on exchange. Either way, the question will eventually arise – how to withdraw cryptocurrency. We will tell you about the actual methods below.
Cryptocurrency Exchange Coin Withdrawal
This method is especially relevant for traders who already store their savings inside a trading floor. Although no one forbids moving your monthly mining income to a cryptocurrency exchange and using it as storage. In most cases, cryptocurrency exchanges with withdrawal in rubles require account verification, which may be required:
email;
phone number;
scans of documents.
When entrusting such data to third parties, it is important to choose a reliable cryptocurrency exchange that guarantees the security of personal information. We can distinguish several of them:
All of these exchanges have been operating for a long time and are 100% safe.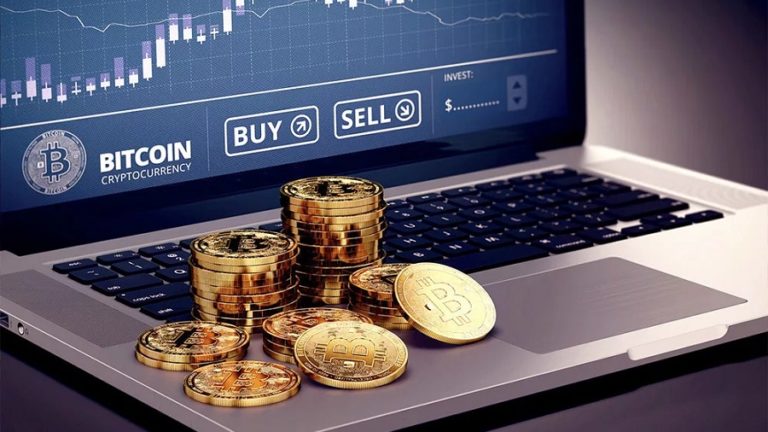 P2P exchange with cryptocurrency
Unlike usual crypto exchanges, the exchange is made directly between users, without intermediaries. Users set the price for Bitcoins and altcoins, and you decide whether to accept or refuse. This choice sometimes allows you to withdraw crypto at a very attractive rate. Security is ensured by arbitrage, which, in case of problems, will sort out the issue. Crypto and money of both exchange participants are transferred to the exchange's own vault, and only after confirmation from both parties that they agree to the transaction are sent to the owners. To withdraw bitcoins in this way, we will give the following recommendations: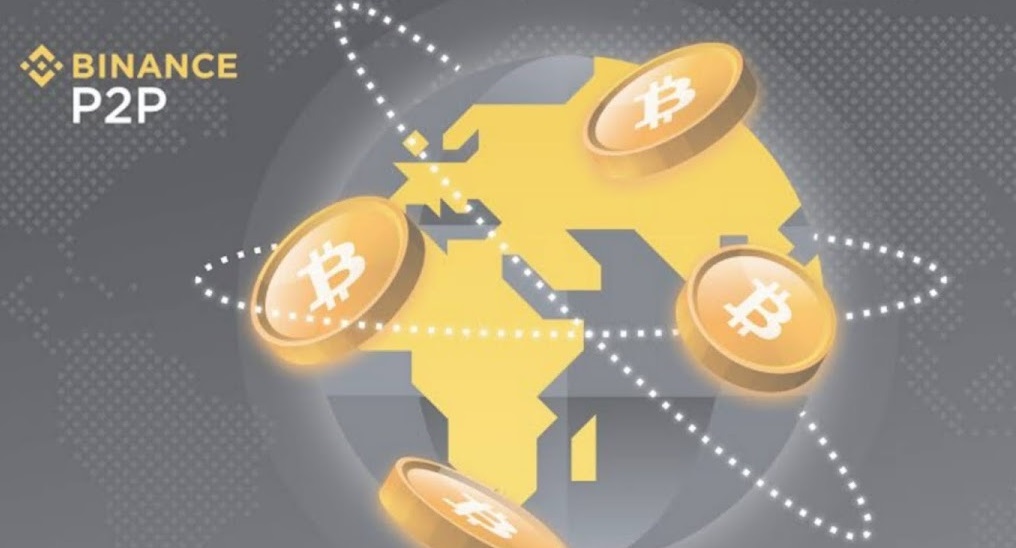 Withdrawal via electronic payment systems
Fast e-payment systems offer quick exchange of Bitcoin and its altcoins for real money, and with a fairly moderate fee. In most cases, they work very simply – what to sell, what currency to get, where to send it, and that's it.
Using AdvCash as an example, the procedure is as follows. Select the currency to be sold and received, and then the system will give you the address of the cryptocurrency wallet. You execute transfer to it and expect to receive real money to your card. Usually, withdrawal of crypto into fiat is fast enough, starting from 1 minute, but there are moments when you have to wait 24 hours.
We recommend the following electronic payment systems for cryptocurrency withdrawals in 2021: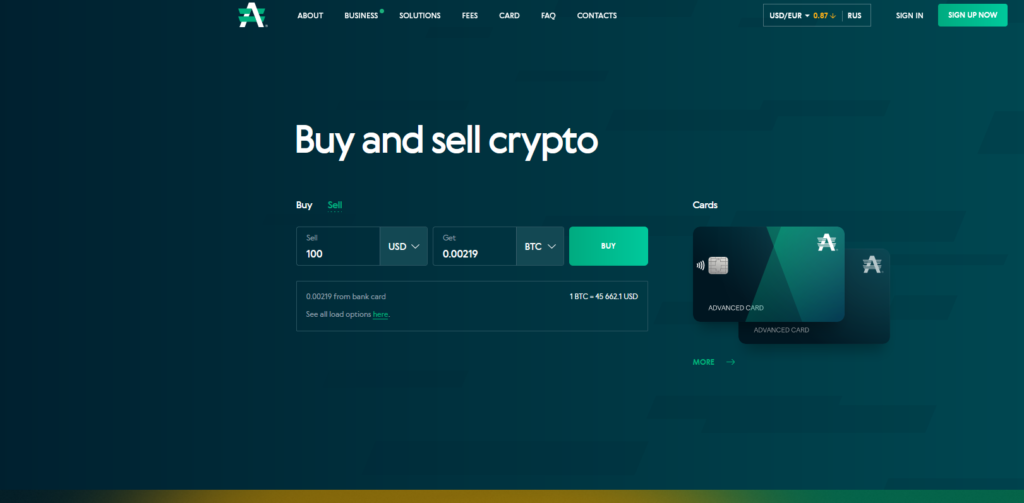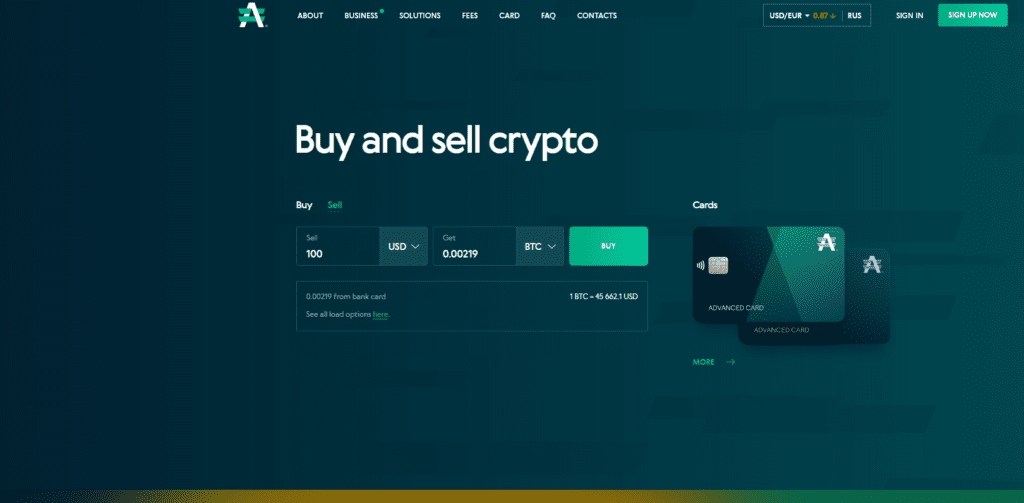 Cryptocurrency withdrawal through exchangers
In this case, the second participant of the transaction is not a person, but the system. There is no need to wait for someone to confirm the receipt of sent BTC or ETH, as the site processes the information immediately and sends the fiat instantly. Sometimes there are situations when you have to wait 20 minutes or more to confirm the transaction, but this is an exception to the rule.
At BESTCHANGE.COM you can choose a suitable and safe cryptocurrency exchanger, with a convenient exchange direction. You can withdraw cryptocurrency to a bank card, e-wallet and even cash in fiat money. The site as a reviewer of exchangers has long established itself, the main thing is to choose a reliable exchanger. Due to the large number of users, it is very easy to do this, because all the reliable cryptocurrency exchangers have a large number of positive reviews.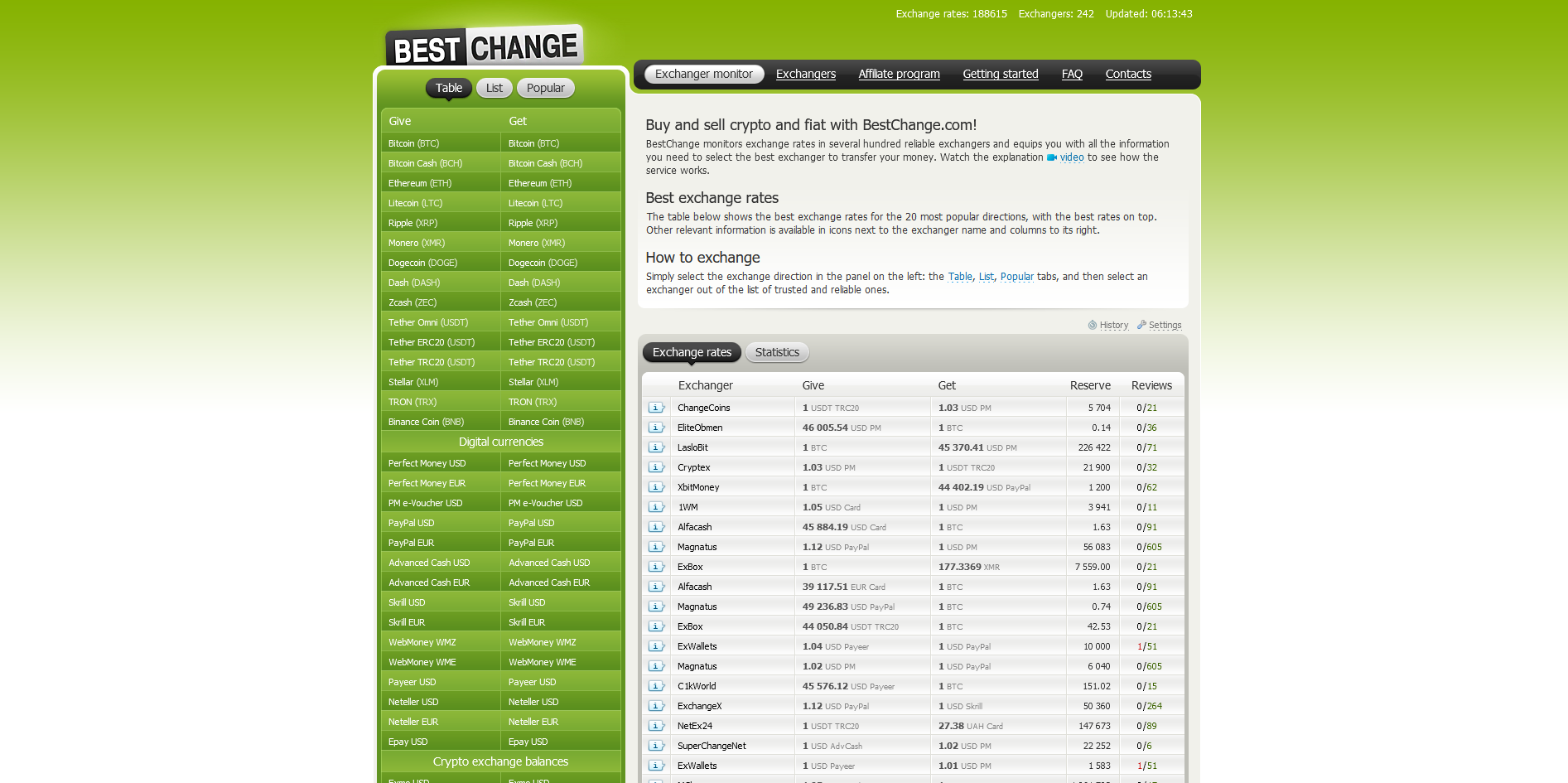 Wallets for cryptocurrency withdrawal
Some cryptocurrency wallets have the ability to exchange crypto for real money. The positive side of direct withdrawal from Bitcoin wallet is the speed of operation – it usually happens instantly. On the other hand, sometimes they offer not quite favorable rate, or high commissions.
We can recommend them: