Tezos burst into the top ten altcoins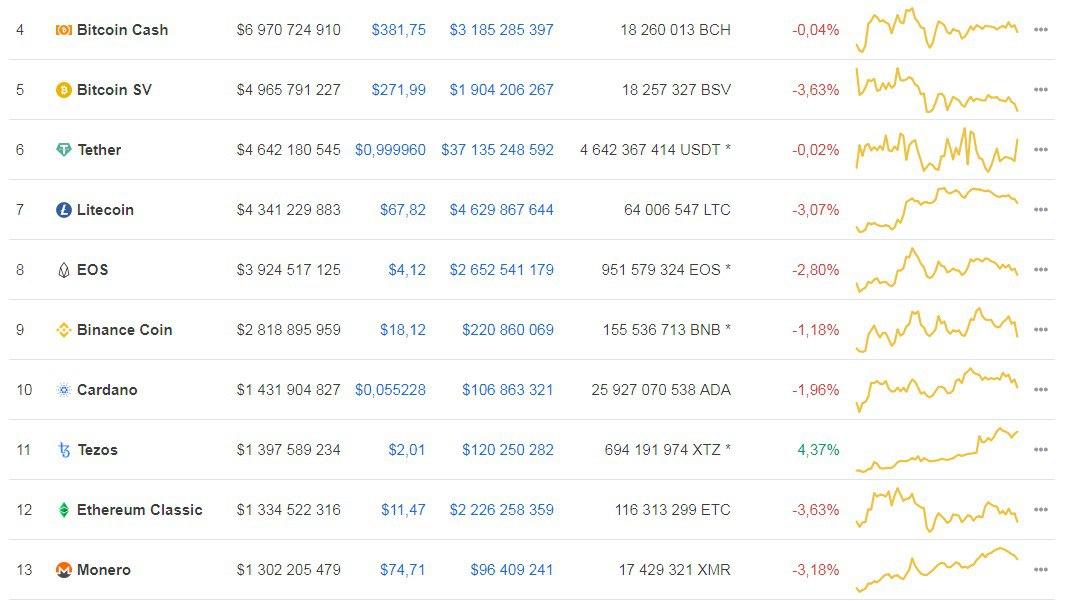 Over the past two months, the Tezos altcoin (TXZ) has been in the list of the largest digital assets according to the CoinMarketCap service. And at the end of last year, this coin made its way into the top ten, but then flew out of it.
In February, the trend to strengthen TXZ again became dominant. Already at the beginning of this week, the altcoin went up by 15% and came close to the top ten altcoins. Today, Tezos made it to this list, knocking Ethereum Classic out of it.
TXZ exchange rate is now $ 2.01, cryptocurrency capitalization exceeds $ 1.397 billion.
If you take into account the fact that on Tuesday, February 4, Tezos is trading in the green zone, unlike the other largest altcoins, we can assume that in the next few hours the coin will be able to rise to the tenth line of CoinMarketСap. While this place holds Cardano with a capitalization of just over $ 1.431 billion.
Among the proponents of the point of view that XTZ will rise in price, analyst Luc Martin stands out. He recently tweeted that the result of the altcoin race that we are observing now will be its rise by several tens of percent.
Recommended Related Articles: