Stablecoin capitalization exceeded $ 9 billion
Over the past few weeks, stablecoins provided with fiat reserves have significantly strengthened their position in the cryptocurrency market. The impact of such assets is growing rapidly, according to a study by CoinMetrics.
On April 20, the total capitalization of stablecoins exceeded $ 9 billion, while only six weeks ago the total value of such coins was only $ 6 billion.
It is traditionally believed that increasing investment in stablecoins is a good sign for the largest cryptocurrencies. Money goes to the cryptosphere, and ultimately it will be invested in bitcoin or ether.
However, there are opponents of this point of view. On the contrary, they believe that no purchases of BTC or ETH are expected in the near future, as investors are confused. Most likely, we are now observing the reverse dynamics, in which capital leaves Bitcoin in assets secured by fiat money. In this way, players try to protect their funds.
The lion's share of stablecoin capitalization is accounted for by Tether (USDT). At the end of last week, developers "printed" USDT coins for another $ 120 million, and now the capitalization of this asset exceeds $ 6.396 billion.
According to the CEO of FTX, Sam Bankman-Fried, Tether's capitalization is growing due to Asian and primarily Chinese investors. They use this coin not only to purchase cryptocurrency, but also to move funds around the world, bypassing the current restrictions in their country.
The head of the research company Messari Ryan Selkis emphasized that at the moment about $ 3 billion in stablecoins is placed on exchanges. This suggests that investors in the future are ready to move to the accumulation of bitcoins. However, it is still difficult to predict the timing of the return of capital in BTC.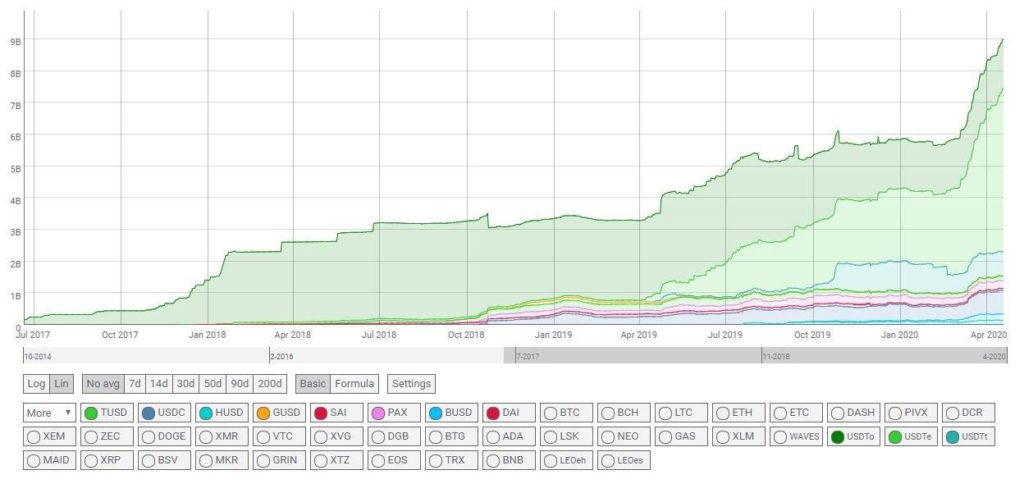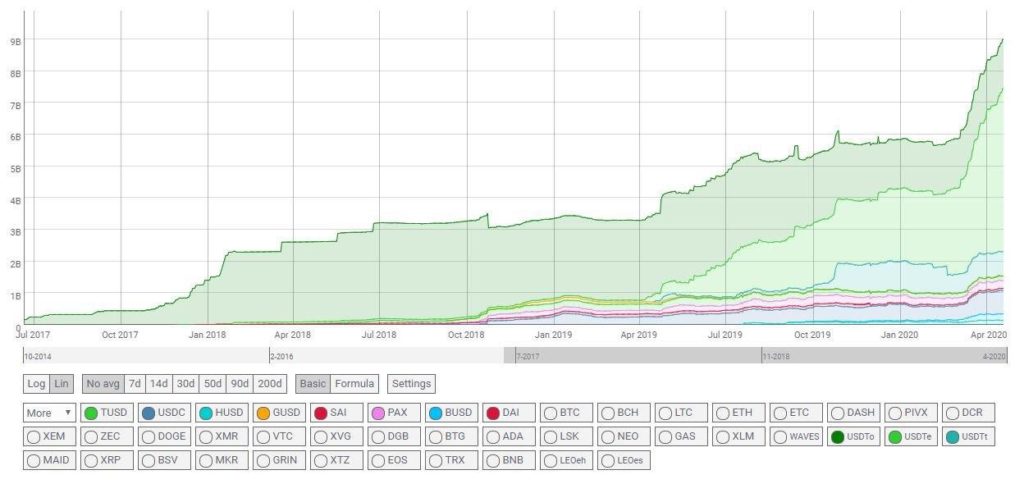 Recommended New Articles: